Arnold Schwarzenegger In Talks To Play Second Fiddle In 'The Toxic Avenger' Remake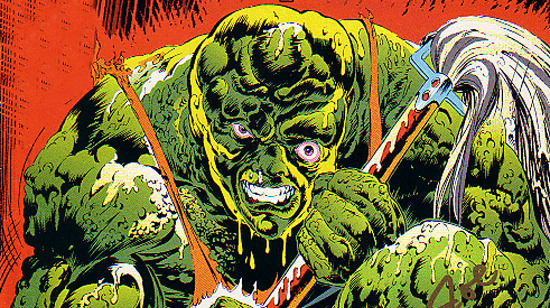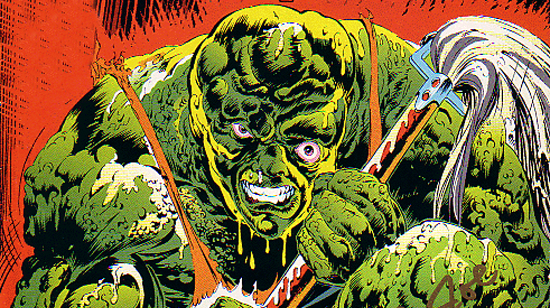 Arnold Schwarzenegger's return to the big screen hasn't exactly caught the public imagination so far. As a result, it looks like he's getting weird. The actor is now in talks to play a major role in a remake of The Toxic Avenger — but he won't be the title character. No, don't close the browser tab just yet; there might yet be something good in this deal.
We've known that Steve Pink (Hot Tub Time Machine) is set to write and direct, and that Akiva Goldsman (I Am Legend, Constantine, Winter's Tale) is producing. The film is "loosely based" on Lloyd Kaufman's super-weird original film, in which a 96-pound weakling becomes a disfigured but powerful "superhero" after being immersed in toxic waste.
A press release lets us know just what Schwarzenegger will do in the film:
Schwarzenegger would play "the Exterminator," a former black ops agent, who trains Toxie to use his powers for good. Together they take on the lurking menace created by the polluters, and the polluters themselves.
So he's this movie's equivalent of Kris Kristofferson from the Blade films? What the hell kind of movie is this anyway? Answer: a big one. A movie for everybody. A calculated ploy to craft "a new franchise." Just look at the quote from International Film Trust's President Ariel Veneziano. (IFT is the outfit selling international rights at Cannes.)
Our film is a perfect combination of commercial genre, star power and award winning filmmakers to set it apart from other titles on offer at Cannes this year. The Toxic Avenger is a blockbuster in waiting with franchise potential. The buyers will love it.
The original movie isn't  going to be held up as paragon of film, but it is a pretty awesome thing. Gross, weird, and tongue-in-cheek in the most earnest way, The Toxic Avenger is the type of movie that horror fans like to say doesn't get made any longer. The original (and the sequels that followed) had enough of a fanbase that six years after it debuted, it became the basis for a short-lived animated series aimed at kids.
Steve Pink did a couple of slightly outrageous things in Hot Tub Time Machine, but it is difficult to imagine any movie starring 2013-era Schwarzenegger going as far as the original movie did. In all likelihood, this could be closer in tone to that animated series than any of the Troma films.