Check Out Forty-Plus Images From The Bad Robot Art Experience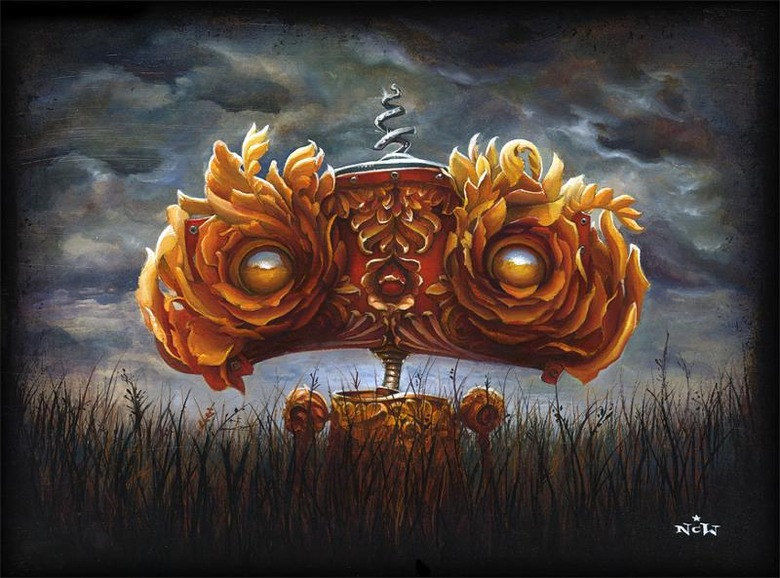 Movie fans are well-aware what Bad Robot is: the production company of J.J. Abrams, responsible for a multitude of hit TV shows and movies. Among the TV shows are Fringe, Lost, Alias, Revolution and Person of Interest. The films? Star Trek, Cloverfield, Super 8, Mission: Impossible III and soon, Star Wars Episode VII. The company is a powerhouse of geeky goodness.
This week, Bad Robot adds yet another impressive line to their resume: art show subject. Gallery 1988 in Los Angeles has teamed up with Abrams and crew to host the first ever Bad Robot Art Experience. Featuring art by over 100 artists based on all the above films, shows and more, it's going to be a can't miss event for art fans and pop culture fans alike.
The show opens April 26 and remains on display through May 18. After the jump, look at more than forty of the pieces in the show.
The Bad Robot Art Experience opens from 7-10 p.m. April 26 at Gallery 1988 West, 7308 Melrose Ave., Los Angeles. For gallery hours and more, visit the official site.
Here's a large sampling of work in the show. I've broken it into similar topics so, for example, these first few images are inspired by J.J. Abrams' Star Trek.
Here are some of the Lost pieces.
Here are a couple Fringe pieces.
Pieces based on Matt Reeves' Cloverfield.
Abrams' Super 8.
And finally, a few simple Bad Robots, along with an Alias and Slusho.
And to be clear, this is far from everything in the show. It's just a small sampling. It should be an amazing show. And you can read more about the show's conception at this link.