'The Heat' And 'Ride Along' Sequels Already In Development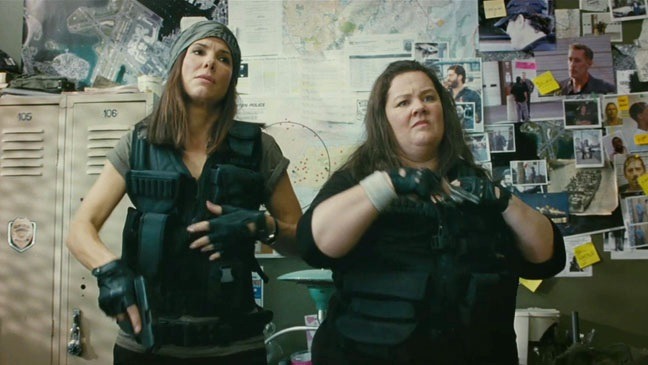 Studios pretty much always hope a movie will do well enough to earn a sequel, but when a studio begins working on a follow-up before the first film even opens it's a real vote of confidence. And if recent developments at Fox and Universal pan out, we could be seeing two buddy cop comedy franchises take flight in the near future.
The former has already struck a deal with Katie Dippold to script a sequel to the Melissa McCarthy / Sandra Bullock comedy The Heat, which she also wrote. Over at Universal, meanwhile, Phil Hay and Matt Manfredi are wanted back to pen the Ride Along sequel. They worked on the original, which stars Ice Cube and Kevin Hart and opens next January. Hit the jump to keep reading.
Deadline reports that Dippold already has a "pricey" contract with Fox and Chernin Entertainment to write the sequel. The first The Heat was directed by Paul Feig and centers on the unlikely partnership (aren't they all) between McCarthy's loose cannon Boston detective and Bullock's more straitlaced FBI agent. The studio's shown a lot of faith in the movie already by moving it from spring to the flashier June 28 slot. The Heat also led to a first-look deal with Feig to write and direct comedies for the studio.Ride Along is even farther away, as it won't premiere until January 17. The early months of the year are often considered a dumping ground for subpar films, but Universal is clearly excited about this one. Hay and Manfredi are two of several credited writers on the screenplay. The pair are already in early negotiations to write the next film.
Directed by Tim Story, Ride Along stars Ice Cube as a tough cop who takes sister's fiance (Hart) on a 24-hour ride-along from hell in an effort to convince him to call off the marriage.