Lee Pace In Final Talks To Play 'Guardians Of The Galaxy' Villain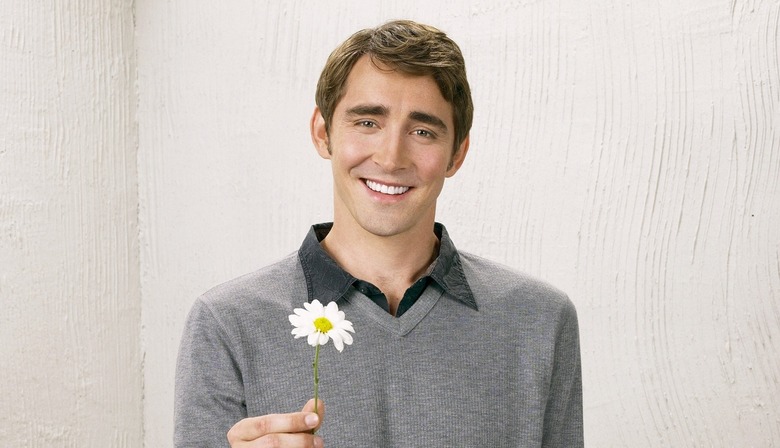 Having cast several good guys already for Guardians of the Galaxy, James Gunn is now moving on to the film's bad guy. According to a new report, Lee Pace is closing in on a deal to play the villain.
The character's identity is officially being kept under wraps, though we've heard it'll be The Controller. Pace joins Chris Pratt, Zoe Saldana, Dave Bautista, Michael Rooker, and Ophelia Lovibond. Hit the jump to keep reading.
The Wrap got the intel from one of their sources. Pace's casting as the villain comes months after we heard that he was in the running to play the hero Star Lord. He was up against several other rising stars and ultimately lost out to Pratt, but apparently Marvel liked him enough to try and squeeze him in elsewhere.
The plot of Guardians has only been described in vague terms, but Latino Review's spies say that Pace's "physicality" led to his casting as Thanos' henchman The Controller, a.k.a. Basil Sandhurst. An earlier story indicated that the similarly named The Collector would also appear in the movie, but in retrospect that may just have been a typo.
Pace isn't particularly known for villain roles, but he's demonstrated quite a range over the years. He broke out in 2003 with the Showtime film Soldier's Girl and has starred in two Bryan Fuller series, Wonderfalls and Pushing Daisies. More recently, he appeared last year in Lincoln, The Twilight Saga: Breaking Dawn – Part 2, and The Hobbit: An Unexpected Journey. 
Pace is in good company with this cast. Standing with Pratt on the side of good are Saldana as Gamora, Bautista as Drax the Destroyer, and Rooker as Yondu. No name has been revealed for Lovibond's supporting character.
Guardians of the Galaxy shoots in June for an August 1, 2014 release.