Superhero Bits: Iron Man 3, Man Of Steel, Thor The Dark World, Amazing Spider-Man 2, Justice League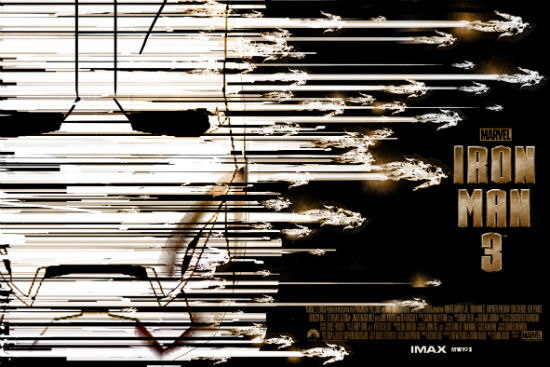 Want to see the official midnight IMAX poster for Iron Man 3? (Hint: that's not it above.) Who is the latest actor cast in X-Men Days of Future Past? Are there new Thor: The Dark World stills? What did Zack Snyder say about possible sequels to Man of Steel? Does Robert Downey Jr. expect to come back for The Avengers 2? What about Don Cheadle? And is a director attached to Justice League? Read about all this and more in today's Superhero Bits.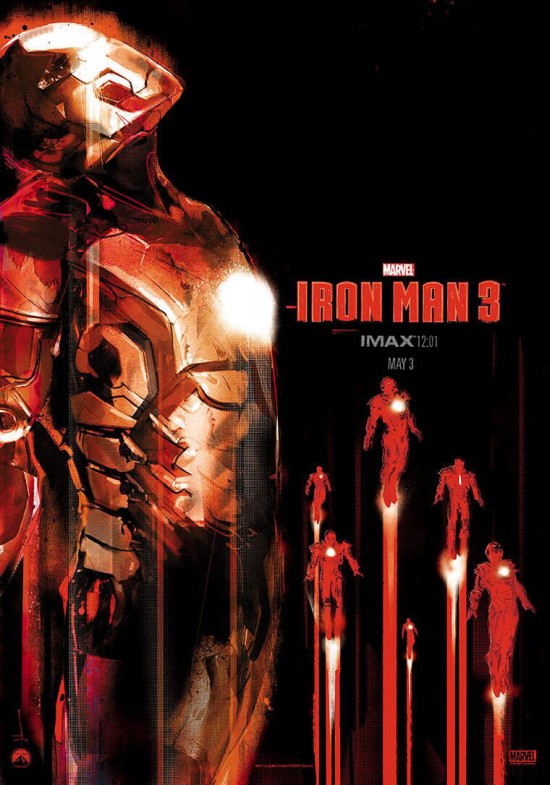 Here's the midnight IMAX poster for Iron Man 3, by comic book artist Jock.
Is Zack Snyder already attached to direct Justice League? ScreenCrush analyzes a new quote.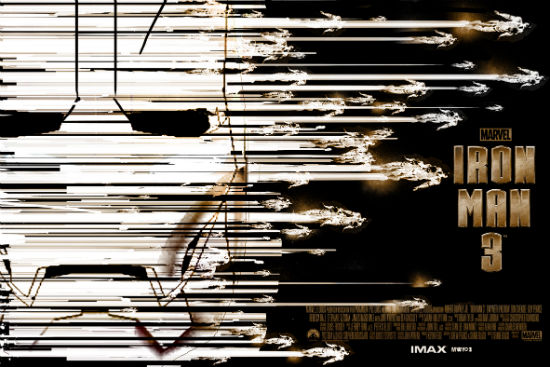 Jock also posted a ton of alternate versions of his Iron Man 3 IMAX poster on his site. Comics Alliance complied them all.Following actor Adam Canto has joined X-Men: Days of Future Past.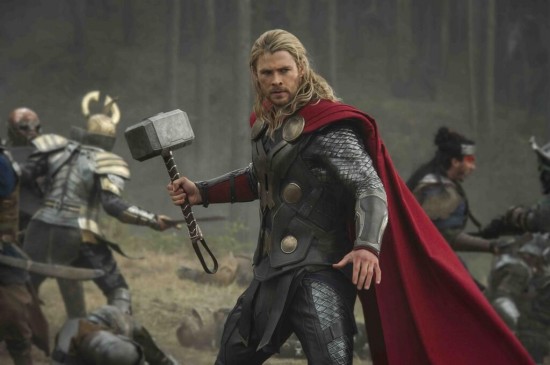 Superhero Hype posted some new images from Thor: The Dark World, as well as a few new plot details. CBM has a few more.Zack Snyder said the following to Empire (via CBM) about Man of Steel sequels:
We didn't design the movie like Batman [i.e. as a trilogy] but I don't think anybody would say you design a Superman movie as a one-off.
Speaking to Digital Spy, Robert Downey Jr. discussed maybe returning for Iron Man 4 or The Avengers 2.
Excited for Iron Man 3? Here are all the mistakes in Iron Man 1 and 2?
Due to the amount of graphics and images included in Superhero Bits, we have to split this post over TWO pages. Click the link above to continue to the second page of Superhero Bits.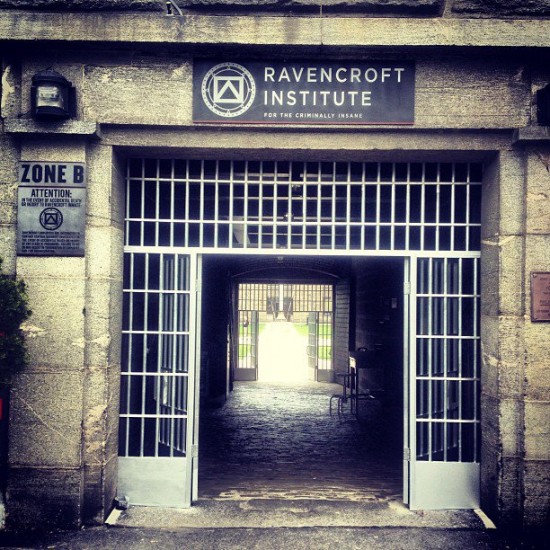 This Facebook (via SHH) posted a ton of images of the Ravencroft Institute from The Amazing Spider-Man 2.
Zack Snyder spoke to Empire about a huge battle in Smallville in Man of Steel.
Here's the first track, and theme, to Iron Man 3 thanks to Comic Book Movie.
In Germany, Thor: The Dark World is called Thor: The Dark Kingdom. So good.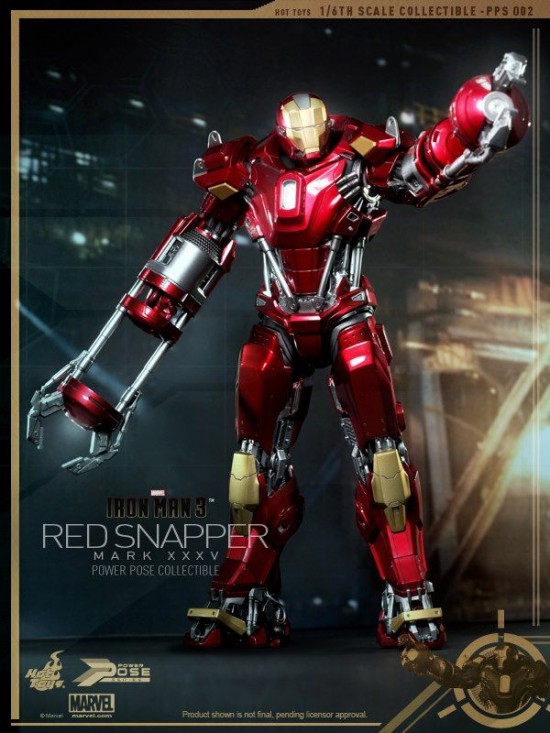 Looks like Hot Toys will be making statues of the other armors in Iron Man 3. Their Facebook revealed this upcoming collectible.
Comic Book Movie talked to Drew Pearce and Shane Black about hinting at Fin Fang Foom in Iron Man 3.
Speaking to Collider, Don Cheadle suggested he could be appearing in more Marvel Phase Two films.
Entertainment Weekly reveals which four comics Henry Cavill most concentrated on for Man of Steel.