Marvel Studios President Confirms 'Daredevil' Back In The Family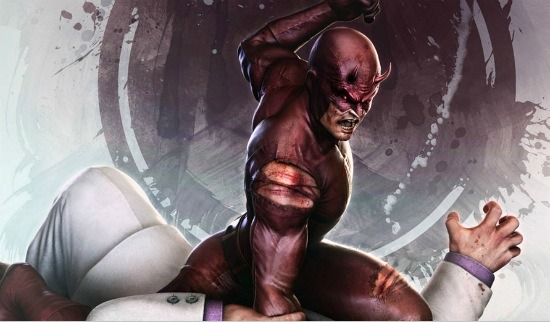 In 2012, Daredevil got extremely close to a reboot. David Slade was attached and working on it, then Joe Carnahan was in the mix with a decidedly dark vision. Unfortunately, 20th Century Fox couldn't agree on a script or direction and, as a result, the character rights were likely to revert back to Marvel. We all assumed that happened, but it wasn't like Marvel and their parent company, Disney, ever made an official announcement.
Now Kevin Feige, the president of Marvel Studios, has confirmed that the rights to Daredevil are, indeed, back in the Disney and Marvel family. Will he factor into the Marvel Cinematic Universe? Let's speculate below.
The confirmation came from an interview Feige did at the Iron Man 3 junket with Newsarama. When asked if Marvel once again controlled the rights to the blind superhero, Feige said the following:
To Daredevil? Yes.
Nothing more was said on the topic but with Matt Murdock back under the Marvel banner, it seems like a no brainer for the studio to develop a rebooted film and work him back into the Marvel Cinematic Universe. Traditionally, he hasn't be a member of the Avengers, but recent comic story lines have placed him with the team. He's in New York and while his natural allies are mostly non-Marvel Studios owned characters (Punisher, Spider-Man etc.) he's arguably more popular than many of the characters currently comprising the main team.
So, what do you think? Is this an opportunity for someone like Carnahan to once again go back to the property? Is Daredevil too dark for Disney? How would you like to see him integrated into the Marvel Cinematic Universe, if at all?