Japanese 'The Wolverine' Trailer Features Bits Of New Footage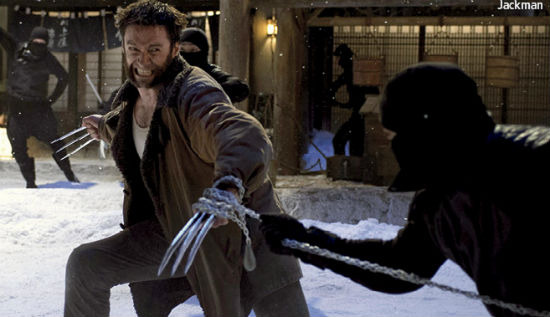 The speed with which interest in James Mangold's The Wolverine really seemed to deflate after the first trailer debut was pretty shocking. But then, that trailer wasn't quite what people expected — the bullet chain sequence and the basic plot setup weren't what many expected to see out of this Japan-set story. We still don't know how the film really plays out, and won't for a while, but after an intense swell of interest in The Wolverine I think the film has to regain audience trust.
There isn't a lot of new footage in this Japanese trailer for The Wolverine — aka Wolverine: Samurai in Japan — and so this isn't likely to be the trailer that turns things around. But the couple bits that are there might be of interest to hardcore fans.
The Wolverine opens on July 26.
Based on the celebrated comic book arc, this epic action-adventure takes Wolverine (Hugh Jackman), the most iconic character of the X-Men universe, to modern-day Japan. Out of his depth in an unknown world, he will face a host of unexpected and deadly opponents in a life-or-death battle that will leave him forever changed. Vulnerable for the first time and pushed to his physical and emotional limits, he confronts not only lethal samurai steel but also his inner struggle against his own immortality.