'Thor: The Dark World' Teaser Trailer: A Star-Studded Battle Across The Nine Realms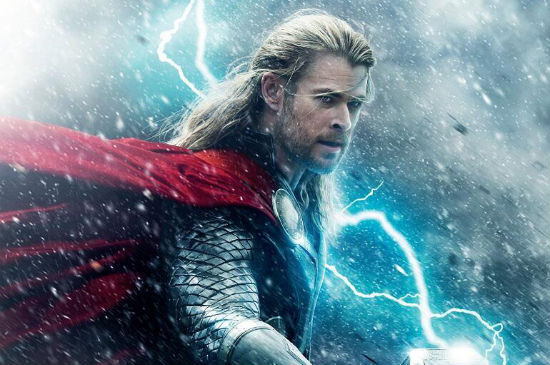 Throw the hammer down and check out the first trailer for Alan Taylor's Phase Two Marvel sequel, Thor: The Dark World. Scheduled for release November 8, everyone's favorite superhero god (Chris Hemsworth) is back in Asgard following the events of The Avengers. Now he'll have to face some new villains (Christopher Eccleston, Adewale Akinnuoye-Agbaje) while protecting his love (Natalie Portman) and also dealing with the usual superhuman deities (Idris Elba, Zachary Levi, Jaimie Alexander, Rene Russo, Anthony Hopkins and Tom Hiddleston). Yup, it's a star-studded battle across the Nine Realms and now you can catch a glimpse, with a killer twist, below.
Thanks to Apple.com for the trailer. It'll be on the big screen in front Iron Man 3 May 3 but here it is.
I must admit. I was kind of down on that trailer until the end. From the start it just looks like a cool, big action movie. Sort of Thor in Alan Taylor's Game of Thrones world with a little cross universe romance. Nothing particularly exciting. But the fact that Thor needs Loki, and teams up with him, gives the story a whole other layer of awesome, not to mention connection to the previous films. What do you think?
Here's the official plot description.
Marvel's "Thor: The Dark World" continues the big-screen adventures of Thor, the Mighty Avenger, as he battles to save Earth and all the Nine Realms from a shadowy enemy that predates the universe itself.  In the aftermath of Marvel's "Thor" and "Marvel's The Avengers," Thor fights to restore order across the cosmos...but an ancient race led by the vengeful Malekith returns to plunge the universe back into darkness. Faced with an enemy that even Odin and Asgard cannot withstand, Thor must embark on his most perilous and personal journey yet, one that will reunite him with Jane Foster and force him to sacrifice everything to save us all.