Regal And AMC Halt 'Iron Man 3' Ticket Sales Due To Disney Dispute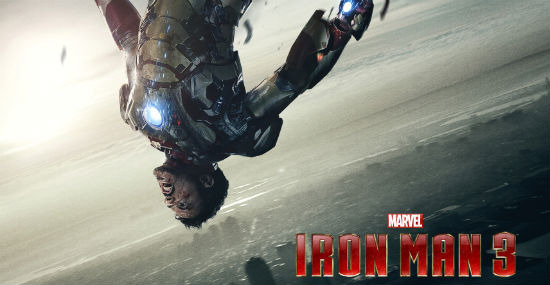 Marvel fans' plans to watch Iron Man 3 on opening weekend may be stymied by a dispute between Disney and the country's two biggest movie theater chains, AMC and Regal. The exhibitors have halted advance ticket sales of the Marvel Studios sequel in response to an argument over how box office revenue is split.
If a resolution is not reached, Iron Man 3 may not play at all on AMC and Regal's combined 800+ theaters nationwide. And even if it is, missing so many days of pre-sales could take a big bite out of Iron Man 3's opening weekend box office. Hit the jump to keep reading.
What this means for Marvel fans is that online ticketing is not currently available for Iron Man 3 at Regal or AMC locations. The Wall Street Journal notes that Cinemark, the country's third-biggest chain, isn't selling Iron Man 3 tickets either, though they aren't sure whether Cinemark is also involved in the clash with Disney.
How badly the dispute will hurt Iron Man 3's box office take depends on how long the two sides take to reach a solution. The film is one of the most highly anticipated on the 2013 calendar and was projected to earn upwards of $100 million in its first weekend. Most industry insiders say that there's too much money at stake for the argument to continue, and expect that an agreement will be reached before Iron Man 3 opens.
But in the event that it doesn't, well, as Reddit user Bongo1138 points out, Regal has previously refused to show Rush Hour 2 when a dispute with distributor New Line could not be resolved. If you've already purchased tickets at an AMC or Regal location for Iron Man 3, you may want to double-check with your local theater to see what happens if Iron Man 3 gets pulled from the lineup.
[Sources: The Wall Street Journal, Deadline]