Writer Hired For 'Dodgeball' Sequel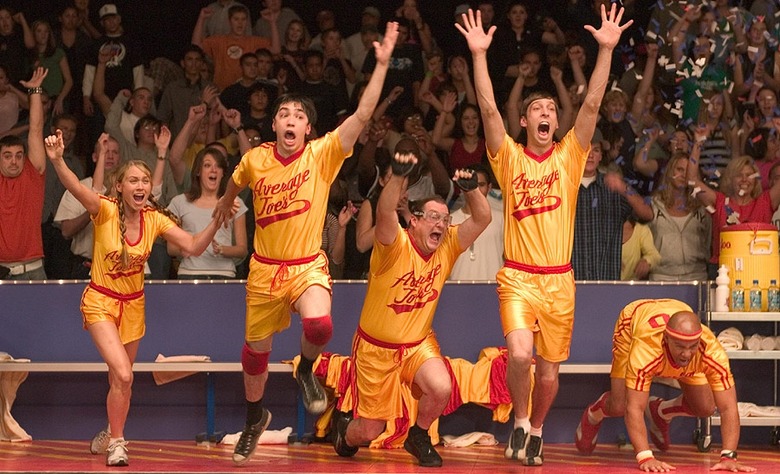 It took nine years, but White Goodman and the Globo-Gym team are finally ready for a rematch. Ben Stiller's Red Hour Films and 20th Century Fox are moving forward on the long-discussed sequel to 2004's Dodgeball: A True Underdog Story, tapping Clay Tarver to write the script.
Though the premise didn't offer an obvious setup for a sequel (at least not that I can recall), it left enough space for another dodgeball-centric follow-up. But the theoretical project made little progress over the years, even though Fox, Vaughn, and Stiller continued to discuss the possibility. Indeed, Jeff Sneider cautions that Tarver's hiring still isn't guaranteed proof that Dodgeball 2 will get made.
Tarver co-wrote the 2001 film Joy Ride with J.J. Abrams, but is better versed in comedy. Among his films currently in development are Disney and Red Hour's Quantum Hoops, about a Caltech basketball team, and Disney's Abrams-produced Men Making Music, about the world of competitive barbershop quartets.
No director or cast has been announced for Dodgeball 2, though it looks like a safe bet that Stiller and Vaughn will reprise their roles. The former recently starred in and directed The Secret Life of Walter Mitty, due out at the end of this year. Vaughn will next appear in The Internship, which hits this June. According to THR, the new film will see Peter and White reluctantly joining forces to battle an even greater nemesis.