'X-Men: Days Of Future Past' Adds Adan Canto; See First Pics Of Halle Berry As Storm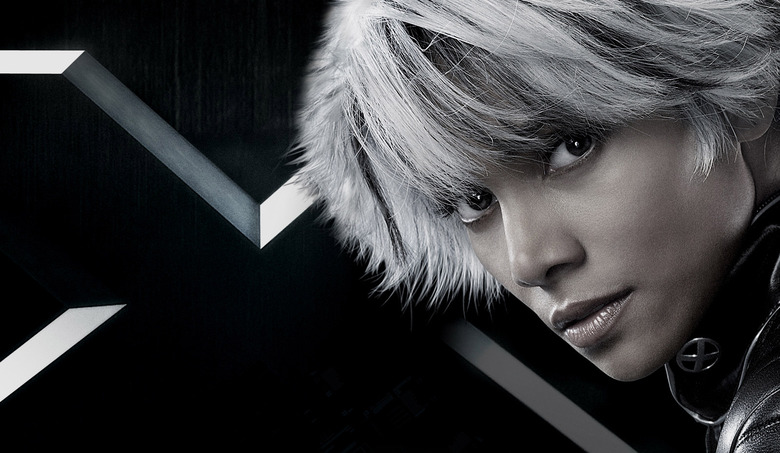 A decade after X2, Bryan Singer is busy directing superpowered mutants once again. X-Men: Days of Future Past entered production about a week ago, and thanks to Twitter we've received a steady stream of updates on the project.
This weekend, we learned that the already crowded cast had added one more star in the form of Adan Canto, a Mexican actor best known for playing Paul Torres on Fox's The Following. Additionally, Singer posted a fresh photo of original trilogy star Halle Berry back in the Storm role, albeit with a new suit and haircut. Hit the jump for more.
As with most of the franchise's newcomers, Canto's role has not officially been revealed. But he may have dropped a massive hint a couple of weeks ago when he tweeted about one of his upcoming projects at a fan.
Assuming he's talking about Days of Future Past, that description would fit the Brazilian mutant Sunspot, who can absorb and channel solar energy. An alternate (but less likely) guess is that he's the new Pyro, replacing Aaron Stanford from X2 and X-Men: The Last Stand.
Moving on to Canto's co-star Berry, Singer posted this photo on Twitter today.
Berry confirmed earlier this month that she was pregnant with her second child. Though she told press the script would not be changed significantly, she admitted that "Storm probably won't be as badass as she was going to be because we won't be able to do any fighting or flying or things like that." In the image, however, her baby bump is barely visible at all.
Along with Canto, new X-Men stars include Peter Dinklage, Omar Sy, Fan Bingbing, and Booboo Stewart. Stewart, McKellan, Ashmore, Daniel Cudmore, Ellen Page, Anna Paquin, and Hugh Jackman are returning from the original trilogy. And James McAvoy, Michael Fassbender, Jennifer Lawrence, Nicholas Hoult reprise their roles from First Class.
X-Men: Days of Future Past lands July 18, 2014.