'Dexter' Season 8 Unveils Poster And Trailer; Showtime Exec Talks Spinoff Potential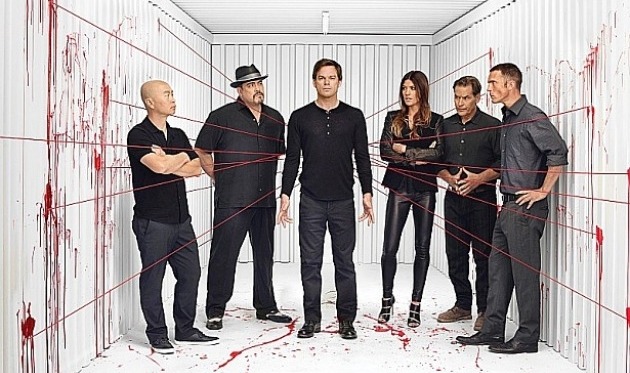 Savor the next twelve episodes of Dexter, because they'll be the last. The network announced earlier this week that the serial killer drama would end its run after the eighth season, which begins in June. To prepare fans for the big goodbye, they've revealed a new poster and trailer hinting at events to come.
However, the end of Dexter may not mean the end of the Dexter universe. In an interview, Showtime entertainment president David Nevins revealed that there has been some spinoff talk, though nothing's set in stone yet. Hit the jump to keep reading.
Instead, he addressed the potential for a spinoff TV series, saying "there are all sorts of possibilities." Any such show, though, would be a ways off. "All kinds of ideas have been discussed but there is nothing happening right now," he explained. As of now, no actor deals have been struck and there aren't any plans to set up a spinoff in the Season 8 storyline. "This season is about this season playing out the trajectory of the Dexter character," he said.
In keeping with that "all about Dexter" theme, all threads literally lead to Michael C. Hall in the new poster (via Screen Crush). He's the center of attention among his peers as well.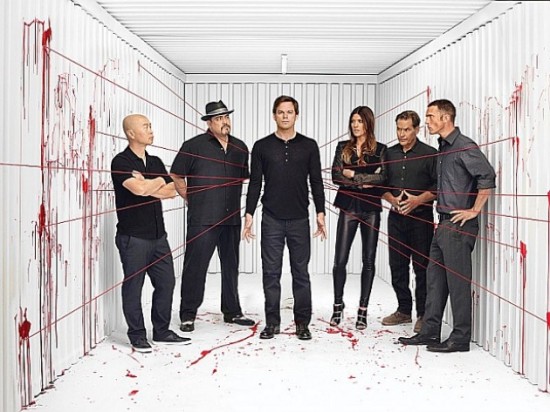 It's anyone's guess how things will turn out for America's favorite serial killer, but we know at least that he's in a tricky place at the start of Season 8. He saved his skin at the end of Season 7, but it seems to be at the cost of Deb's emotional well-being. EW posted the new trailer; click on the image below to see it.