Martin Scorsese Finally Set To Make 'Silence'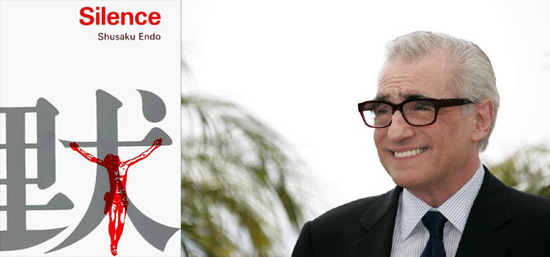 For quite a few years we've heard about Martin Scorsese's desire to adapt the Shusaku Endo novel Silence, about Jesuits who attempt to spread Christianity in 17th century Japan. For various reasons the project has never quite come to fruition. Once nearly set to shoot with Daniel Day-Lewis in the lead, the film fell behind many of the director's other projects when it came time to set up the financing and scheduling films. Shutter Island, then Hugo, and The Wolf of Wall Street all ended up shooting first. Lawsuits have even been filed by producers claiming damages thanks to the delays.
Now Silence seems like it is finally ready to go as financing is set and a shoot is planned for July 2014.
Deadline reports that Silence is one half of a two-picture deal between Scorse and Emmett/Furla films. Silence will be the first, and will follow The Wolf of Wall Street, with the script by Scorsese and Jay Cocks to be shot starting next summer in Taiwan.
Reportedly the director will officially announce/launch the project at Cannes, which means that we could well have casting info within the next couple weeks. Whether the film will be in 3D, as Scorsese once theorized, is unknown. (Though it seems unlikely.)
Young Portuguese Jesuit Sebastião Rodrigues is sent to Japan to succor the local Church and investigate reports that his mentor, Fr. Cristóvão Ferreira, has committed apostasy. (Ferreira is a historical figure, who apostatized after torture and later married a Japanese woman and wrote a treatise against Christianity.)
Fr. Rodrigues and his companion Fr. Francisco Garrpe arrive in Japan in 1638. There they find the local Christian population driven underground. Security officials force suspected Christians to trample on fumie, which are crudely carved images of Christ. Those who refuse are imprisoned and killed. The novel relates the trials of the Christians and increasing hardship suffered by Rodrigues, as more is learnt about the circumstances of Ferreira's apostasy.