'Emanuel And The Truth About Fishes' Trailer: Jessica Biel Stars In Sundance Thriller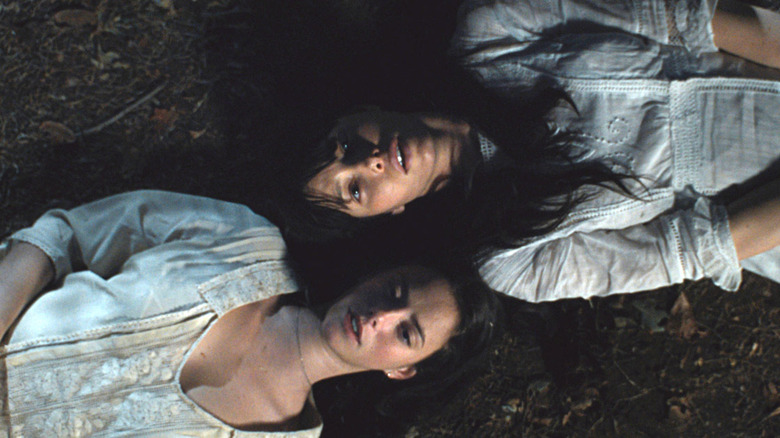 Jessica Biel has done more than her fair share of studio romcoms and actioners, but her most interesting role in recent memory could be in the Sundance indie Emanuel and the Truth About Fishes.
Directed by Francesca Gregorini, the psychological thriller stars Kaya Scodelario as a troubled teen girl who begins babysitting for her new neighbor Linda (Biel). In time, Emanuel becomes ever more obsessed with Linda, in whom she sees a striking resemblance to her dead mother. That logline doesn't sound terribly unique, I know, but the film has drawn some attention for its surprising twists and turns. Watch the trailer after the jump.
[via Deadline]
Gregorini serves up some gorgeous, creepy imagery here, and rising star Scodelario seems to acquit herself nicely as the troubled Emanuel. The Spinning Image describes Emanuel and the Truth About Fishes as being somewhere between Rosemary's Baby and Lars and the Real Girl, which sounds like an intriguingly odd combination of influences.
But critical reaction on the whole has been pretty mixed. In a glowing 9/10 review, Jo Blo called it an "extraordinary" film, the likes of which "are the reason I love coming to Sundance"; Flixist landed on the opposite end of the spectrum, dismissing it as "joyless" and "empty." And there are plenty more that land somewhere between those two extremes.
Emanuel and the Truth About Fishes hits Sundance London next week. No U.S. release date has been announced.
A troubled girl (Emanuel) becomes preoccupied with her mysterious new neighbor (Linda), who bears a striking resemblance to her dead mother. In offering to baby-sit Linda's newborn, Emanuel unwittingly enters a fragile, fictional world, of which she becomes the gatekeeper.