David Cronenberg Draws In Julianne Moore And John Cusack For 'Maps To The Stars'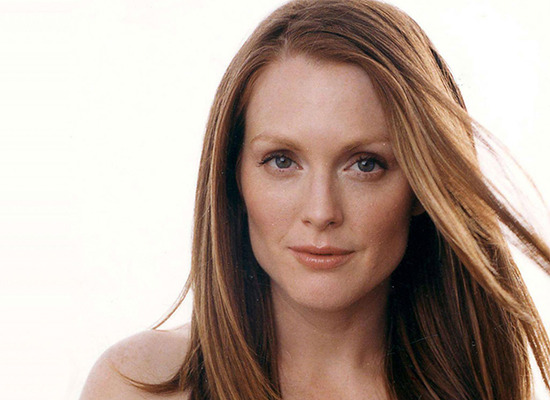 David Cronenberg's next film is Maps to the Stars, based on a script which has been said to eviscerate the celebrity culture of Los Angeles. The director has described it as an extreme piece of work that centers on "two child actors ruined by Hollywood's depravity."
Cronenberg announced at Cannes last year that he planned to work again with Cosmopolis actors Robert Pattinson and Sarah Gadon. At the time Viggo Mortensen was mentioned as another possible cast member, but now he has recruited two different actors: Julianne Moore and John Cusack. (It's surprising that Moore and Cronenberg have never worked together before now; they seem like a fairly natural fit.)
Deadline has the report, but no news on the particular roles each actor will play. The site also calls Maps a "ghost story," which is an angle I don't think we've heard before.
Cronenberg once described Bruce Wagner's script as such:
You could say it's a Hollywood film because the characters are agents, actors and managers, but it is not a satire like 'The Player.' ... Hollywood is a world that is seductive and repellent at the same time, and it is the combination of the two that makes it so potent. I won't fall back on some cliches or simplistic sloganeering, because the culture and what it reveals about Western culture and the rest of the world is very complex. I'll definitely shoot some in L.A. and the rest on sets in Toronto.
I'll be curious to see if this makes for a paired set with his son Brandon Cronenberg's film Antiviral, which is also an evisceration of celebrity culture, and one that features more than a touch of his father's early tendencies.