David Lowery Takes Over 'Torso' Graphic Novel Adaptation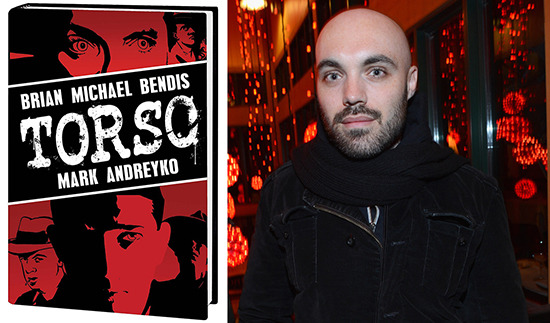 The graphic novel Torso, which follows Elliot Ness after the capture of Capone as he moves on to a serial killer investigation in Cleveland, has been the object of multiple adaptation attempts by various producers. We haven't talked much about the Brian Michael Bendis and Marc Andreyko graphic novel since David Fincher walked away from a possible adaptation in '09. Rights to the story lapsed at that point, blocking Fincher's potential version.
Now Torso is coming back to life, and with one of the more exciting talents to make headlines in 2013. David Lowery, the Ain't Them Bodies Saints writer/director and Upstream Color editor who recently made deals to write Pete's Dragon and to write and direct The Old Man and the Gun, will adapt and direct.
THR reports that Circle of Confusion (The Walking Dead) is producing, and that this version is totally starting from scratch. Furthermore, it is envisioned as "a lower-budgeted, indie approach that will aim be to be a high-minded, period serial killer movie."
Fincher's version, had the director got his way, would have starred Matt Damon and been presented in black and white. Paramount, a studio with which Fincher has a prickly relationship, didn't want to go down that route.
How will Lowery make the movie? It's too early to tell, but he's certainly a name I'm excited to see attached to the project.
Cleveland: 1935. Eliot Ness, fresh from his legendary Chicago triumph over Al Capone and associates, set his sights on Cleveland and went on a crusade that matched, and sometimes even surpassed, his past accomplishments. Dismembered body parts have started washing up in a concentrated area of Lake Erie Sound. Their headless torsos have left no clues to their identity or the reason for death. Elliot Ness and his colorful gang of "The Unknowns" chased this killer through the underbelly of Cleveland for years. As far as the public was concerned he was never captured. But what really happened is even more shocking.