Amazon's 'Zombieland' Gets A Trailer; Watch The Full Pilot Episode Online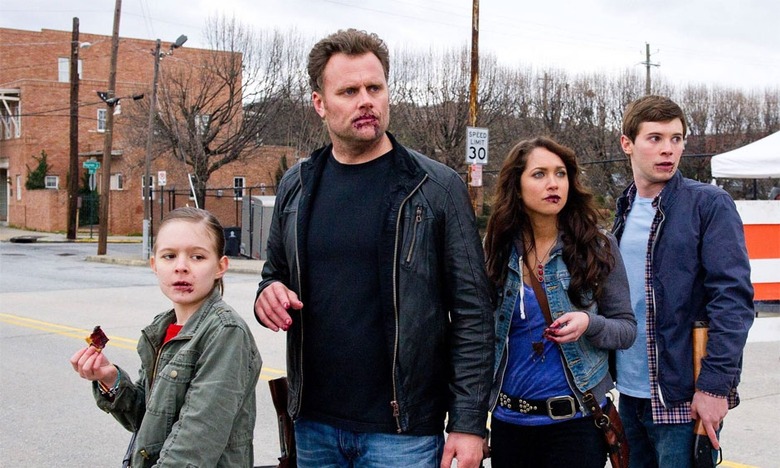 After Zombieland hit in 2009, there was much talk of a sequel. Unfortunately, it didn't move as fast as it could have. As the cast and crew moved on the project fizzled altogether. But then, like the horrifying monsters that give the movie its name, it came back from the dead in a slightly different form.
Writers Rhett Reese and Paul Wernick reworked the idea as a TV series, found a distributor in Amazon, and snatched up Tyler Ross, Kirk Ward, Maiara Walsh, and Izabela Vidovic to play the new Columbus, Tallahassee, Wichita, and Little Rock. Now the pilot is finished, and Amazon wants fans to check it out and help decide whether it gets greenlit to series. Get more details and watch a trailer after the jump.
It sounds like the gang's on the lookout for new allies in the episode — the logline reads, "Adding new members to your post-apocalyptic "family" isn't as easy as it sounds. But at least sometimes you get pie."
If you're not ready to dig in just yet, though, you can start with a little taste from the trailer below (via Screen Crush).
My first impression is that it's pretty strange to watch something that's like the movie Zombieland but not quite. But the premise is still an interesting one, and the TV version seems to have the same gleeful horror-comedy combo that made the film such a hit. (Eli Craig of Tucker and Dale vs. Evil replaced Ruben Fleischer as director for the small-screen version.) Once the initial weirdness wears off, this looks like it could be a lot of fun.
And technically speaking, this is the way Zombieland was originally supposed to be seen. Reese and Wernick actually developed the concept as a TV series before it evolved into the 2009 movie.