'The Great Gatsby' Trailer: Party 'Til You Drop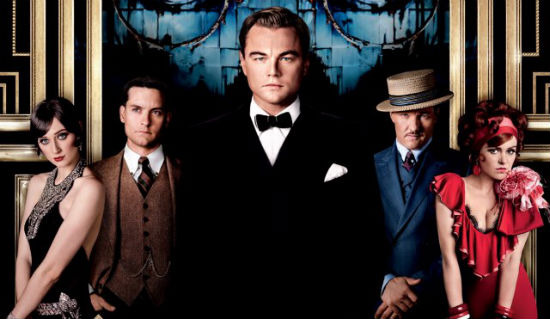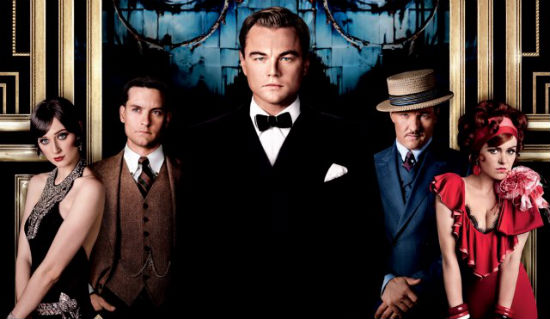 Though Fergie's contribution to the The Great Gatsby soundtrack insists that "a little party never killed nobody," anyone who's read the book will know that's not exactly how things turn out for Jay Gatsby (Leonardo DiCaprio) and his pals. But until the consequences come, you can bet they'll take her suggestion to "dance until we drop."
While the earlier trailers have played up the tragedy of Gatsby's tale, the latest one mostly emphasizes the hardcore partying. That means fast cars, fancy boats, sparkling diamonds, glitter by the bucketful, and all the booze one could possibly want. Watch the video after the jump.
As The Playlist puts it, it's basically "Jazz Age Spring Breakers." The comparison isn't totally absurd. Both films deal with the tragedy of the American Dream, though Gatsby prefers to show off his wealth with beautiful shirt instead of with shorts in every color.
In typical form, Luhrmann isn't setting all those lavish parties to the jazz music of the era. (Or at least, not just to period-appropriate music.) Instead, he's filled out the soundtrack with more modern tunes from Fergie, Beyonce, Lana del Rey, Florence + the Machine, The XX, Gotye, and Jay-Z. The choice is bound to inspire some grumbling, but I'm hoping it'll bring a fresh perspective to the old tale.
The Great Gatsby hits May 10. Carey Mulligan, Tobey Maguire, Elizabeth Debicki, Joel Edgerton, and Isla Fisher also star.
"The Great Gatsby" follows Fitzgerald-like, would-be writer Nick Carraway (Tobey Maguire) as he leaves the Midwest and comes to New York City in the spring of 1922, an era of loosening morals, glittering jazz and bootleg kings. Chasing his own American Dream, Nick lands next door to a mysterious, party-giving millionaire, Jay Gatsby (Leonardo DiCaprio) and across the bay from his cousin, Daisy (Carey Mulligan) and her philandering, blue-blooded husband, Tom Buchanan (Joel Edgerton). It is thus that Nick is drawn into the captivating world of the super rich, their illusions, loves and deceits. As Nick bears witness, within and without the world he inhabits, he pens a tale of impossible love, incorruptible dreams and high-octane tragedy, and holds a mirror to our own modern times and struggles.