Universal Considers Other Directors As Martin Scorsese Backs Away From 'The Snowman'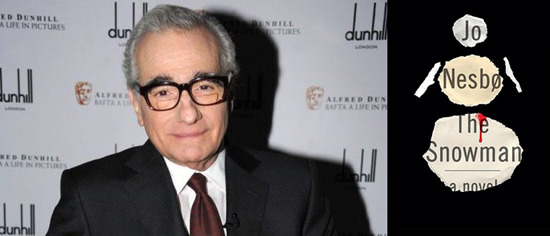 Martin Scorsese being who he is, never has any shortage of options for his next film. But even he can only get so much work done in a day or month or year, and now it looks like his crowded schedule has forced out one project that's been on his to-do list for a while now.
In 2011, Scorsese signed on to direct the Jo Nesbø adaptation The Snowman, but quickly put it on hold so he could do The Wolf of Wall Street first. The filmmaker has yet to reveal which of his various films will move next, but in any case it seems Universal's getting tired of waiting. According to a new report, the studio is actively seeking directors who could replace him. Hit the jump to keep reading.
When Nesbø signed his deal, he was allowed to have some say in who would direct the film. He's previously voiced his enthusiasm for Scorsese, but he seems to understand that Scorsese's hectic schedule could prove a real issue. "It's no secret Scorsese is a busy man, we knew that when we signed him," he said. "There's a line (of films) both in front of and behind [The Snowman]. We hoped, and still hope, that we could cut into the queue."
Seventh in Nesbø's series of Harry Hole novels, The Snowman follows the loose cannon detective as he attempts to solve a grisly serial killer case in Oslo. The murderer's habit is to strike during the first snowfall of the year, leaving behind a snowman at the crime scene. It sounds like typical crime thriller stuff, but I would've loved to see Scorsese put his stamp on it.
Given how eager Universal is to move forward, it's a safe bet that The Snowman will get made at some point, probably sooner rather than later. As for Scorsese, his array of choices include the long-gestating Silence, a Frank Sinatra biopic, and a documentary on Bill Clinton.