'Teenage Mutant Ninja Turtles' Actor Alan Ritchson Says "Everything You Read Online Is Wrong"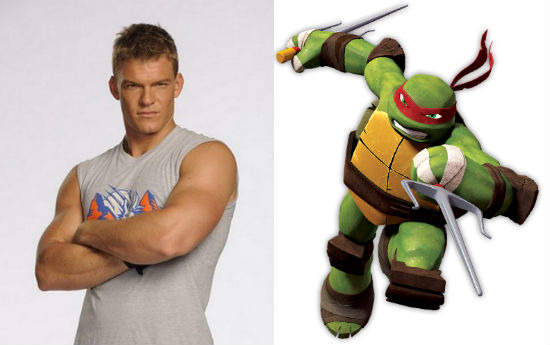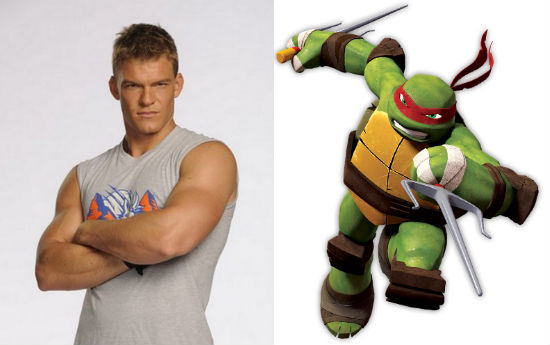 Alan Ritchson promises Teenage Mutant Ninja Turtles is better than people think. The actor, who is playing Raphael in the Michael Bay-produced, Jonathan Liebesman-directed film, told The Hollywood Reporter "everything you read online" about the film "is wrong." He said "people assume they know what it's going to be about, and those people are wrong," then promised "it's gonna look way better than anyone can imagine." Watch the interview below.
Here's Ritchson's interview with The Hollywood Reporter, where he also discusses the latest on the film.
So, do you believe him? He sounds pretty sincere but it's not like people go into movies thinking they're going to be bad. Especially not big budget studio projects based on well-known franchises. Nor do actors getting their big break badmouth a film before its been filmed.
Many of the negative preconceptions people have about this film come a script that circulated online a few years back. Bay himself came out last year to say that script was a much, much earlier draft and was not the one they're shooting. In response, Paramount delayed the film several months to make sure everything was in order. Now, with cameras rolling and additions like Will Arnett and Megan Fox, one would hope it's been made into a script like Ritchson describes. One that will excite Ninja Turtles fans new and old alike.
Directed by Jonathan Liebsman, Teenage Mutant Ninja Turtles is scheduled for released June 6, 2014. It stars Ritchson, Pete Ploszek, Jeremy Howard and Noel Fisher as the physical actors who will mo-cap the four turtles.