'Obey The Giant:' A Narrative Short Film On The Early Life Of Artist Shepard Fairey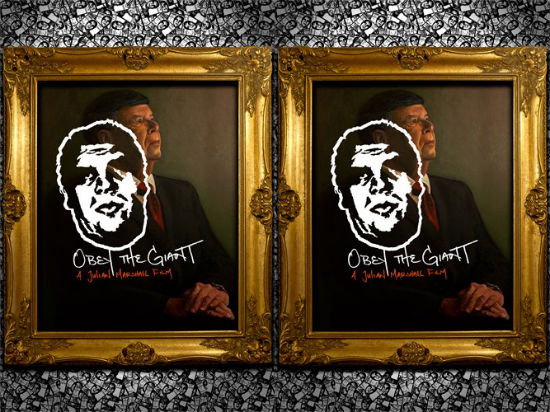 Whether you've seen it on the streets of your city or on someone's hat as they walk down the street, a familiar slogan is found all over the place: "Obey." The simple command with the layered connotation is the handiwork of artist Shepard Fairey. Influenced by the film They Live and using the visage of Andre the Giant, Fairey began plastering the familiar logo all over the globe in the '90s, leading viewers to consider its implications. The brand has since given Fairey worldwide acclaim and infamy. He had a huge part in the Oscar-nominated documentary Exit Through the Gift Shop, owns his own clothing line, and much more.
Director Julian Marshall thought Fairey's rise to fame and the birth of this iconic idea would make a great idea for a film. He took to Kickstarter to fund Obey The Giant, a narrative retelling of the story, and that short has now been completed and is online. Check it out below.
Here's the full 20 minute short:
For more on the film, visit the official website or specialbranch.tv.
OBEY THE GIANT, directed by Julian Marshall, is the first narrative film about the early life of Shepard Fairey and the origin of his OBEY GIANT street art campaign.
Based on the true story of Shepard Fairey's first act of street art, OBEY THE GIANT tells the story of a young skate punk challenging a big-city mayor and the powers-that-be at art school.
Frustrated by his inability to gain respect within the confines of art school Shepard sets out to gain notoriety and acclaim by targeting the most powerful man in Providence, former Mayor Buddy Cianci. Risking expulsion and jail time Shepard plasters Andre the Giant's face over the image of Cianci on a campaign billboard. As word of Shepard's prank gets out, Shepard learns that art is a weapon and attention is both a blessing and a curse.