This Week In Trailers: King Of The Travellers, The Stone Roses: Made Of Stone, Miss Nikki And The Tiger Girls, The Institute, Favor, I Used To Be Darker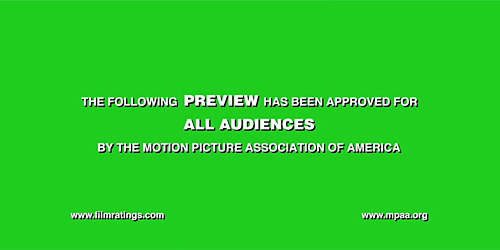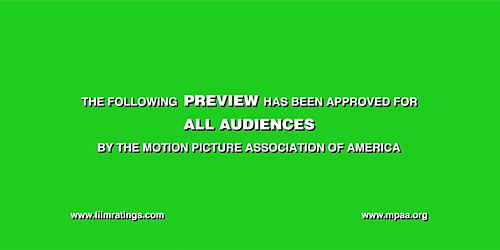 Trailers are an under-appreciated art form insofar that many times they're seen as vehicles for showing footage, explaining films away, or showing their hand about what moviegoers can expect. Foreign, domestic, independent, big budget: What better way to hone your skills as a thoughtful moviegoer than by deconstructing these little pieces of advertising? This week we get Stone-d, pick a fight with a gypsy, start a girl band, investigate the paranormal, hide a dead body, and end it all by killing a guitar.
The Institute Trailer
It's something so strange and so weird that I'm completely entranced by its powers of visual hypnosis.
The thing about director Spencer McCall's sorta-kinda documentary that leaps out at you is how it immediately takes you into its world. The first thirty seconds do an incredible job in establishing its weirdness but, more importantly, starts to sow the seeds about why this is a story that deserves investigation. The alarms that are telling you that this must be a complete farce compete with the signals that maybe there's some truth in there. A nugget, a kernel, doesn't matter, if you just allow yourself to believe the filmmakers it's hard not to know whether we're being taken for a ride or if the joke's on us.
Either way, though, there is a consistency of the narration and has a lot of personal character. It does what many trailers just struggle with doing: make itself stand out without being obnoxious about its selling proposition. It believes in itself and the confidence shines through.
The Stone Roses: Made of Stone Trailer 
Anyone who's seen This Is England knows what a fantastic yarn director Shane Meadows spun.
He's back after taking This Is England to the small screen and the results look well worth the wait. There's something incredibly electric about a rock doc that will try and capture what it was like to be completely adored, only to slink away, and then be resurrected so many years later. It's a classical Behind the Music rockumentary-style story that doesn't need to sell as much as it needs to make the case why it's relevant.
Yes, accentuate the history. Yes, tell us why this even matters. Yes, establish where we've been and where we are. All those things are done well enough that even as a non-fan, like me, someone will look at this and say, "I need to see this." Accomplished on all levels.
King of the Travellers Trailer 
The comparisons to Knuckle and Snatch will be inevitable but at least it provides a jumping off point.
Mark O'Connor has gone to the well to create what Variety has called the, "Gaelic Godfather." I'm OK with that and I'm even more alright with them dropping this pull-quote at the very beginning because, at first blush, you don't really know about what to make of a flick that looks about right for late night viewing.
As the trailer lanches into its musical interlude and it's a pretty ripping beat. Edited the way you would want a movie that is dealing with Irish Travellers who are on the hunt to beat each other down in the street, what we're given is the quintessential guilty pleasure sell job. There's nothing grandiose or heroic about this movie and, again, flashbacks to Snatch come roaring back when one of the Travellers' caravans go up in flames and the group has to hold a brother back.
Regardless, this is a good exercise in how to get in, establish your story, give a little tease, and get out. Sometimes you don't need to air it out. It just needs to be bold enough to say, "Let us show you why this is worth a buck at the local rental store when it gets there." Sold.
Miss Nikki and the Tiger Girls Trailer
Juliet Lamont has done something special. The director for this documentary hearkens back to what made Burma VJ so compelling.
You have a repressive regime that is getting marginally better at not completely stifling and suffocating its people but it has many a rubicon to cross before it can get to where it needs to be. However, a girl band is a good place to start. When it comes to music, and the voice of revolution, nothing cuts through the staid and fetid rhetoric of a government who would like nothing more than your unconditional apathy like a catchy jingle. Whether these women are the kind of fuel that can help burn that fire or whether this is a flash in a pan that has the power of a single firecracker the trailer is good at being visually appealing, establishing why we're here even watching this, and the potential for where things might go if everything falls into place.
It all doesn't look to0 heady ,but the implications for what could happen within a nation if a voice of the people becomes louder than its leaders are just as powerful as if this was looking at the next generation of freedom fighters for a people who are long overdue for their freedom.
I Used To Be Darker Trailer
I have to give director Matthew Porterfield an air high five.
I, frankly, love this trailer. It's so bold in in its minimalism, that it would eschew speaking or context or words or any narrative hints, is amazing. He could no doubt release another trailer and have it be nothing like this but that would be a mistake. You WANT to have people being left wondering what in the hell is happening, to hunt out information on your film. I found it, bt dubs, and here it is:
When Taryn, a Northern Irish runaway, finds herself in trouble in Ocean City, MD, she seeks refuge with her aunt and uncle in Baltimore. But Kim and Bill have problems of their own: they're trying to handle the end of their marriage gracefully for the sake of their daughter Abby, just home from her first year of college.
So, when you look at a trailer like this that has only a soundtrack and is dripping with sadness and rage, capped off with such a violent act that you are agape with cluelessness you should be thankful there is one more piece of marketing out in the wild that bucks every rule about how these ought to be created. It's a win for creativity and artistry.
Favor Trailer
Paul Osborne. I realize the name may not resonate with many but he released a fun documentary about film festivals some years ago.
He's back with what looks like a high concept drama that feels like it's awash in black humor. The humor seems to be put aside quickly in favor of a more thrilling look and feel. It's completely bizarre to try and accept but it works here for me. The music is used exceptionally well and the twists and turns taken, amazingly, don't reveal anything. It keeps it all close to the vest while keeping you guessing about where we're going and when exactly the double-cross will happen.
Of course someone has to drop a dime, right? If it does or if there is going to be a little fratricide between these chums then it looks like it's setting up this indie quite well.
Nota bene: If you have any suggestions of trailers to possibly be included in this column, even have a trailer of your own to pitch, please let me know by sending me a note at Christopher_Stipp@yahoo.com or look me up via Twitter at @Stipp
In case you missed them, here are the other trailers we covered at /Film this week: