Exclusive Images From 'It's The shizNICK,' An Art Exhibit On Old-School Nickelodeon Shows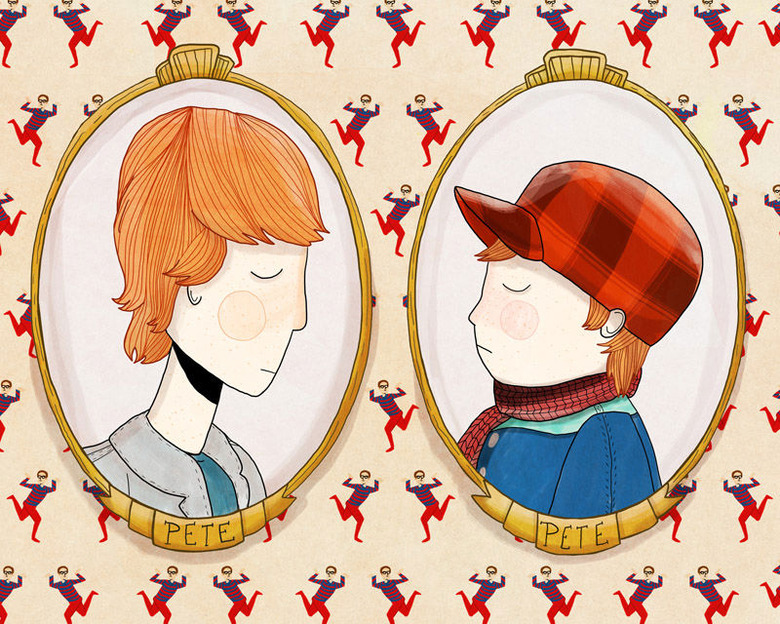 Adults of a certain age have a very special place in their heart for Nickelodeon. Not current Nickelodeon, mind you. I'm talking old school Nickelodeon. Shows like You Can't Do That on Television, Pinwheel, Double Dare, Rugrats, The Ren and Stimpy Show, Doug, The Adventures of Pete and Pete and Salute Your Shorts. All were classic television programs that helped mold the young minds of today's twenty- and thirty-year olds.
iam8bit has chosen that era as the subject of It's the shizNICK, a brand new group exhibition opening Friday April 19 in Los Angeles. Below, check out a small sample of exclusive images from the show.
The It's the shizNICK opening is from 7-11 on April 19, and the show remains on display through May 5. The iam8bit gallery is located at 147 W. Sunset Blvd., Los Angeles, CA. For more, check Facebook and the official site.
In case you can't tell what show each piece of from, here's the rundown.
Aled Lewis – You Eediots! (The Ren & Stimpy Show)
Becky Dreistadt – Spoot (The Angry Beavers)
Dave Crosland – You Can't Hide Forever (Danger Mouse)
Darick Maasen – turn the page, wash your hands (Rocco's Modern Life)
Jim Mahfood – Happy Happy Joy Joy (The Ren & Stimpy Show)
Joe Vaux – Darth Plankton (SpongeBob SquarePants)
Johnny Ryan – BARTH (You Can't Do That on Television)
Jude Buffum – Olmec Coming! (Legend of the Hidden Temple)
Kyler Martz – Pete is a Punk (The Adventures of Pete & Pete)
Maxime Mary – Still Cool (Hey Arnold)
Nan Lawson – Hey Sandy (The Adventures of Pete & Pete)
Nicole Gustafsson – Seeking the Neematoad (Doug)
Suhko Lee – Up Chuckie (Rugrats)
The Chung!! – Jerry the Bellybutton Elf Finds a Friend (The Ren & Stimpy Show)
Jim Rugg – You Eediot! (The Ren & Stimpy Show)