'The Mortal Instruments' Prequel Already In Motion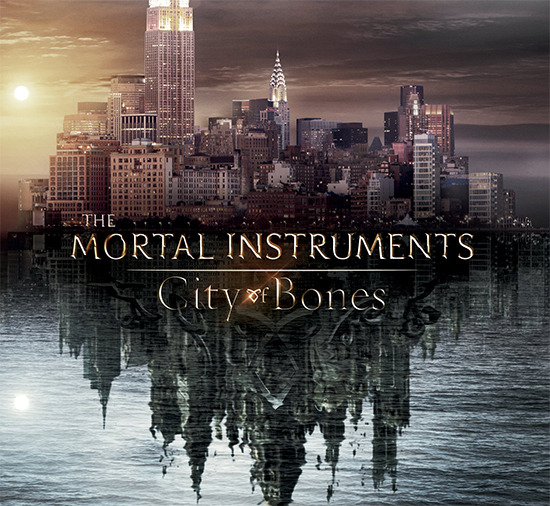 Here's an example of great optimism: while the first film based on Cassandra Clare's The Mortal Instruments novels hasn't even opened yet, Constantin Films is already putting together a prequel. Clare has written a related series of books called Infernal Devices, and Stephanie Sanditz has been hired to script a film based on the first one.
While the prime Mortal Instuments story follows a teen girl who learns of her half-human, half-angel heritage, and of the war between light and shadow into which she has been born, the prequel will be set in England during the Victorian Era, with a different teen female heroine, Tessa, an orphan who is in search of her missing brother.
THR explains that Constantin is looking for a director now. The first Infernal Devices novel is called Clockwork Angel (the others are Clockwork Prince and Clockwork Princess) but we don't know if the first film will be named after the book, or the series, or a combination of both. That last option is commonly used now, as with The Mortal Instruments: City of Bones. 
The wiki entry for the novel series describes the basic premise, and the plot of the first book:
This series takes place in Victorian England, ten years after the peace treaties between the demon-fighting Shadowhunters and Downworlders (vampires, fairies, werewolves, and warlocks) was signed. As Shadowhunters consider themselves superior or purer than Downworlders and demons, they may have few qualms about killing either. The first book in The Infernal Devices is entitled Clockwork Angel and begins the story of Tessa, an orphaned teenage girl who is looking for her brother, who has disappeared, and seeks her true identity.
Her search plunges her into a world she never knew existed, and reveals talents she never knew she had. She will have to learn to master them if she wants to find her brother, and must forge an alliance with Shadowhunters if she wants to survive in this dangerous world. Many of the family names of the Shadowhunters used in The Mortal Instruments are first introduced in this series. Another character in The Infernal Devices, Magnus Bane, the High Warlock of Brooklyn, also plays a part in this series set in Victorian England.