New Comments Position Zack Snyder As Potential 'Justice League' Director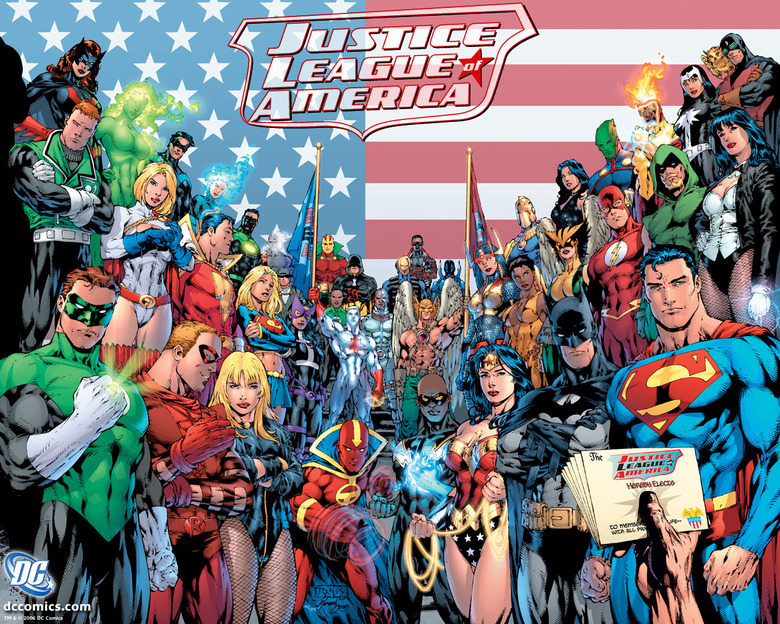 There's a lot we don't know about Warner Bros. planned Justice League superhero team-up film. We don't know for certain what characters will be involved, who will star, or what the story will be.
We do know that Will Beall (the Gangster Squad screenwriter) wrote a draft at one point, and the general party line is that the studio has abandoned it in favor of a different take. We've heard that the future of the film depends heavily upon the success of Zack Snyder's Superman revival Man of Steel, and that Snyder's Superman success is looking more and more like a guarantee based on reactions to trailers for his film.
The reported relationship between Superman's fate and the super-team's future has led to the supposition that Snyder would be asked to direct Justice League. Now there's a new report to fan the flames of rumor saying that Snyder is WB's choice for the job.
A couple days ago ScreenCrush spoke to Gangster Squad director Ruben Fleischer, who is doing press for the Blu-ray release of the film. Asked about the possibility that he might stay at WB to make Justice League, he replied,
Well that's something that Zack Snyder is going to wind up doing.
That fed a bit of grist into the rumor mill, but there was no precise explanation about what Fleischer meant by the comment.
Now, in Empire, there's an interesting line:
Whether we get a 'Justice League,' [Warner Bros] say, depends on 'Man of Steel.' If we do, they say, Zack Snyder will be asked to direct."
Taking that at face value, it's a pretty good indicator of what WB wants, and also of what the idea for the tone and look of Justice League might be. Whether he'll take the job is another question — one would presume that would depend on just how successful Man of Steel is, and what quote Snyder can command for the Justice League job.
In the same piece, Snyder indicates that his Metropolis isn't as cut off from the DC Universe as Christopher Nolan's Gotham City was:
...in a weird way it is also the DC world. I have been making references to the DC universe, just to let you know that world is out there.