'Rush' Domestic Trailer: The Will To Win Overcomes Fear Of Death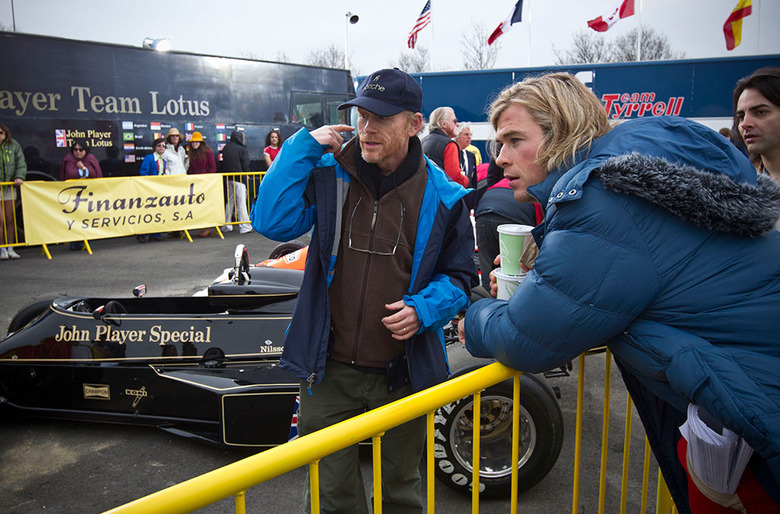 The true racing story Rush, based on the lives and rivalry between James Hunt (Chris Hemsworth) and Niki Lauda (Daniel Brühl), looks like the liveliest movie director Ron Howard has made in quite a long time. We saw an international trailer for the film earlier this week, and now we've got the domestic version.
The UK trailer seen earlier this week is simultaneously more moody and more visceral, while this one is oriented more around character and feelings. It's a trailer seemingly designed for an audience that has a certain expectation from a Ron Howard film. We'll see which one turns out to be more representative of the film as a whole. For now, check out the US trailer below.
There's a big inspirational angle here that feels very familiar to Howard's work. There's also a sheen to the period setting that, while not exactly like the aesthetic he has offered in films such as The Da Vinci Code and A Beautiful Mind, is still somehow reminiscent of it. I'll hope for a film that is more directly like the UK trailer, but there are moments here that work.
Rush opens on September 20. Yahoo has the trailer.
The true story of two of the greatest rivals the world has ever witnessed — handsome English playboy James Hunt and his methodical, brilliant opponent, Niki Lauda. Set against the sexy and glamorous golden age of Formula 1 racing, Rush follows the two drivers as they push themselves to the breaking point of physical and psychological endurance, where there is no shortcut to victory and no margin for error.