'Dark Knight' Reunion Alert: Morgan Freeman Boards Wally Pfister's 'Transcendence'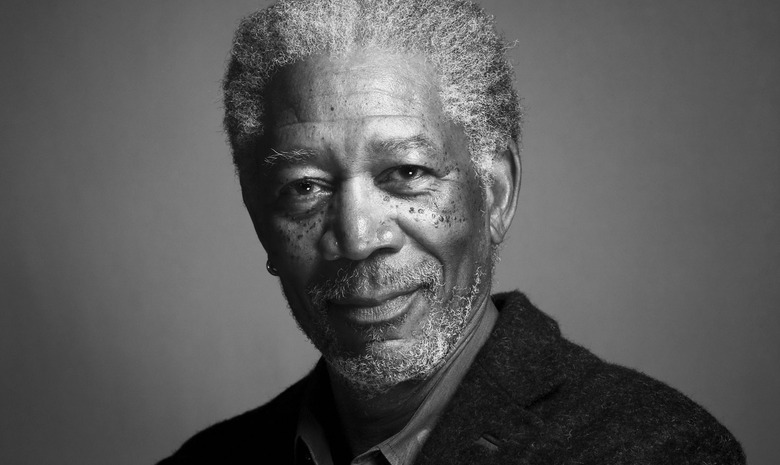 Several months back, there was talk that Christian Bale could re-team with The Dark Knight Rises cinematographer Wally Pfister for the latter's directorial debut Transcendence. That potential casting didn't quite pan out, but now Pfister's enlisting the help of a different Batman actor.
Morgan Freeman, who played Lucius Fox in all three Dark Knight installments, has entered final negotiations for the sci-fi pic. Johnny Depp is set for the lead, while Paul Bettany, Rebecca Hall, and Kate Mara are also attached to star. Hit the jump to keep reading.
As you'd expect, the filmmakers have been careful not to reveal too much about the plot. But we've previously heard that the Black List script by Jack Paglen follows a scientist (Depp) who's killed by anti-tech terrorists but then has his consciousness uploaded into a computer. Hall plays his wife, Bettany another scientist, and Mara the "recruiter who brings in Paul Bettany into the A.I. fold," according to THR's Borys Kit.
Freeman's role has not been revealed. Hopefully it involves a stern monologue or wise narration of some sort. Whatever the case, it's safe to say he's a welcome presence in any picture.
At 75, Freeman remains busier than A-list stars half his age. He was just seen in Antoine Fuqua's Olympus Has Fallen, and stars this month in Joseph Kosinski's Oblivion. He also has the magician heist thriller Now You See Me, the "Hangover for old people" comedy Last Vegas, and The LEGO Movie due out within the next year.
Shooting on Transcendence will kick off next month in Los Angeles, for a targeted April 25, 2014 release date from Warner Bros.
[Source: Variety]