Robert Redford To Star In True Crime Tale From 'Ain't Them Bodies Saints' Director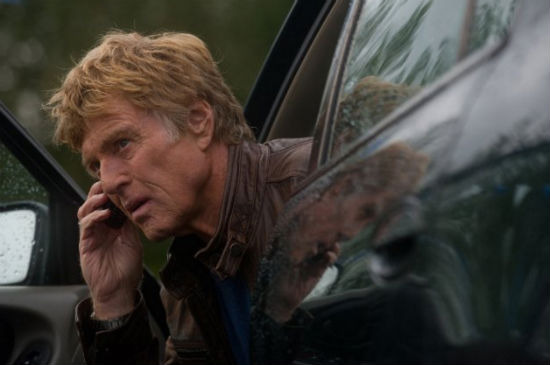 Damn, how David Lowery's career has rocketed forward this year. After a few years in which he crafted a string of shorts and the feature St. Nick, Lowery had three films at Sundance this past January. They were Pit Stop (which he co-wrote), Upstream Color (which he edited), and the great modern-ish western Ain't Them Bodies Saints, which he wrote and directed. Saints is, as far as I'm concerned, among the best films of 2013 so far; it will be released by IFC later this year.
Lowery was recently set to write a remake of Pete's Dragon for Disney, and now he'll direct Robert Redford in a film called The Old Man and the Gun. The story is centered on Forrest Tucker, a lifelong bankrobber who spent much of his life in jail, whose story came to light after he was arrested for a Florida bank robbery at the age of 78.
THR reports that the film is based on the 2003 New Yorker article of the same name, by David Grann. (If I was a development exec, I would option any Grann article that hadn't already been bought. Other Grann work in development includes The Lost City of Z and The Brand; his article The Chameleon became the film The Imposter.)
This is how the man Redford will play described his life when talking to Grann:
I've been in prison all my life, except for the times I've broken out. I was born in 1920, and I was in jail by the time I was fifteen. I'm eighty-one now and I'm still in jail, but I've broken out eighteen times successfully and twelve times unsuccessfully. There were plenty of other times I planned to escape, but there's no point in me telling you about them.
Lowery will also script the film, which will focus on one specific period in Tucker's life. Redford will produce, with Bill Holderman and New Yorker publisher Conde Nast.