Rachel McAdams May Join Emma Stone And Bradley Cooper In Cameron Crowe's Latest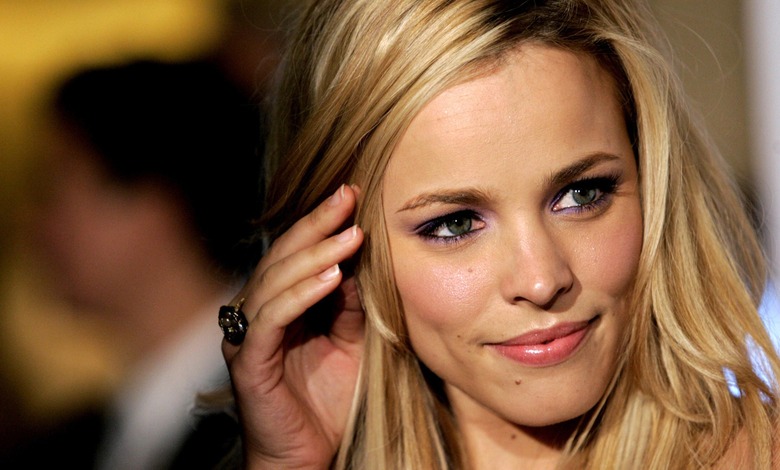 With Owen Wilson and Vince Vaughn reconnecting for The Internship this summer, their former Wedding Crashers co-stars Bradley Cooper and Rachel McAdams are plotting a reunion of their own, albeit for an entirely different type of project.
McAdams has entered talks to join Cooper and Emma Stone in the latest project by Cameron Crowe, billed as a romantic comedy in the vein of Jerry Maguire and Almost Famous. That description alone is reason enough to get excited, but the great cast helps, too. Hit the jump to keep reading.
Cooper plays a disgraced weapons consultant who travels to Hawaii to oversee a weapons satellite launch. While there, he works with and eventually falls for an Air Force pilot (Stone) who wants to stop the launch. He also crosses paths with an ex (McAdams). Mystical island forces and a talking a computer are in the mix as well, somehow. Crowe wrote the script, and Scott Rudin is producing for Sony Pictures.
It's a fairly unusual premise for a romcom, but if anyone can make it work it might be Crowe. After all, his last film was an enjoyable drama about a bereaved father who impulsively buys a zoo and then falls for the zookeeper.
McAdams is currently starring in Terrence Malick's divisive To the Wonder. In addition, she recently wrapped Richard Curtis' time travel dramedy About Time and Anton Corbijn's John le Carré-based thriller A Most Wanted Man. Both are expected to premiere sometime this year. Crowe's project shoots in September, so look for it to land in theaters sometime next year, perhaps in time for Oscar season.