See The Only Remaining Footage From Silent 1926 'Great Gatsby'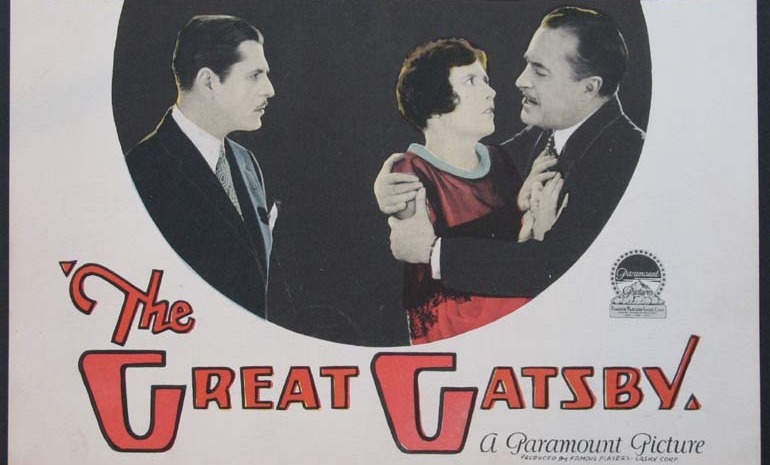 Baz Luhrmann will be the latest filmmaker to try to put his stamp on The Great Gatsby when his Jay Z-scored, Leonardo DiCaprio-starring 3D confection hits theaters next month. But he's far from the first to try and translate the F. Scott Fitzgerald classic to the big screen. Just one year after the original novel was published in 1925, Paramount Pictures and Herbert Brenon put a silent film adaptation in theaters.
Like most other silent pictures of the era, the bulk of the film has long since been lost. (Common estimates say 90% of silent films have been lost.)  Fitzgerald likely wouldn't have minded much; he and his wife Zelda found it so intolerable they walked out of the movie. But fortunately for curious cinephiles, the trailer, at least, has survived long enough to hit YouTube. Watch it after the jump.
[Open Culture via Movies.com]
Not surprisingly, it's very different from the version we're about to see next month. But the trailer's tons of fun to watch, and seems to feature the same passion and hedonism that's driven the tale in every incarnation. Not that that was enough to impress its critics. The New York Times was dismissive in its review, according to the Huffington Post, and the Fitzgeralds were downright scathing. Zelda wrote in a letter, "We saw The Great Gatsby in the movies. It's ROTTEN and awful and terrible and we left."
Sadly, Brenon's adaptation was the only one they saw before they passed away in the '40s. Elliott Nugent was the next to take a stab at the tale in 1949, and a few decades later, in 1974, Jack Clayton shot the most famous version yet of the story with Sam Waterston, Mia Farrow, and Robert Redford. Paul Rudd even got to take a spin at the Nick role in a made-for-TV movie in 2000. We'll find out how Lurhmann's vision measures up when it hits cinemas May 10.