Will Forte Insists 'MacGruber' Will Definitely Be Followed By "Some Form" Of Sequel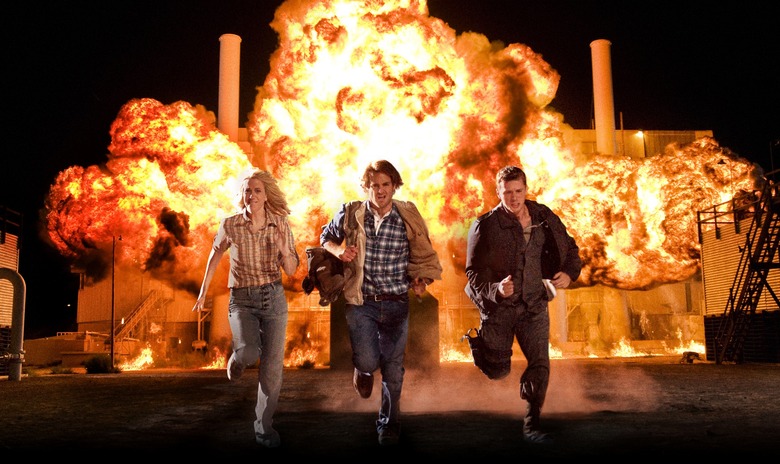 MacGruber made the leap from Saturday Night Live to the big screen and then into the hearts of a fan base that reveres the film's humor. But the film didn't make the leap to hit status, at least as far as accountants are concerned. So the sequel ideas that Will Forte and his co-conspirators developed have been forced to stay dormant. Until now. (OK, and possibly into the future, depending on how things work out.)
We know that Forte, director Jorma Taccone, and the rest of the MacGruber crew want to make a sequel, and now Forte says that it is really going to happen... in some way.
Speaking to EW, Forte said,
We are going to make MacGruber 2 for sure. Whether we have to do it with a video camera in our backyards – there will be some form of MacGruber 2.
He says that Taccone floated the idea of funding via Kickstarter long before the Veronica Mars thing blew up, but doesn't seem to know at this point whether or not that's a route they might take in the future. Short version is that we're still in a place where there is no MacGruber sequel and no one is saying how one would become a reality. But for those who chant KFBR392 in their sleep in the hopes that the mantra will help a sequel materialize, this is great news.