Better Call Saul: AMC Considering 'Breaking Bad' Spinoff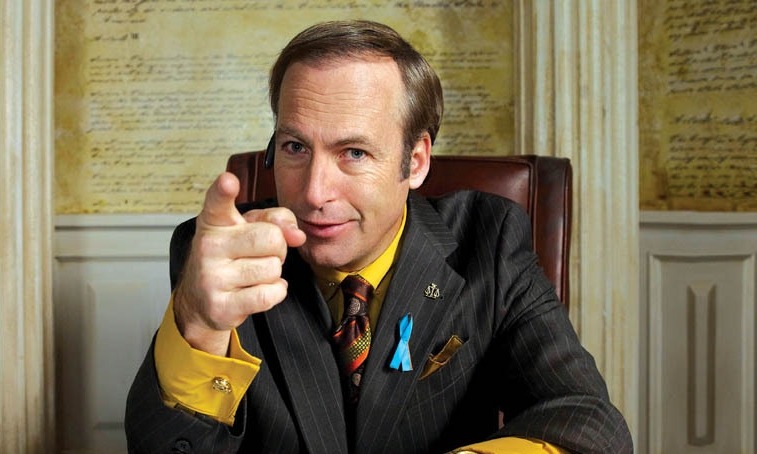 Walter White's torturous journey will come to an end one way or another this summer, as Breaking Bad concludes its fifth and final season. But one of his business partners could stick around AMC a little while longer.
The cable channel is reportedly eyeing a Breaking Bad spinoff series centered on Saul Goodman, the sleazy but competent lawyer played by Bob Odenkirk. This development comes months after series creator Vince Gilligan first floated the idea. At the time, he admitted that the potential project was nowhere near production. Now that Breaking Bad is on the verge of ending its acclaimed run, though, AMC is apparently willing to give it some serious consideration. Hit the jump to keep reading.
Gould penned the Season 2 episode "Better Call Saul," which introduced the character when Walt and Jesse needed help getting Badger out of trouble with the DEA. Saul quickly became a fan favorite and a reliable source of comic levity in the dark and heavy drama. Appropriately, the spinoff is being conceived as a comedy, either in an hour-long or half-hour format.
Though the possible spinoff would presumably be set in the same world as Breaking Bad, the vast differences between Walt and Saul suggest a very different series. At last year's Comic-Con, Gilligan spoke a bit about what Saul's story could look like. "I like the idea of a lawyer show in which the main lawyer will do anything it takes to stay out of a court of law," he said. "He'll settle on the courthouse steps, whatever it takes to stay out of the courtroom. That would be fun — I would like that."