Rumor: Disney Considering 'Monsters Inc.' Land For California Adventure And 'Tron' Light Cycle In Tomorrowland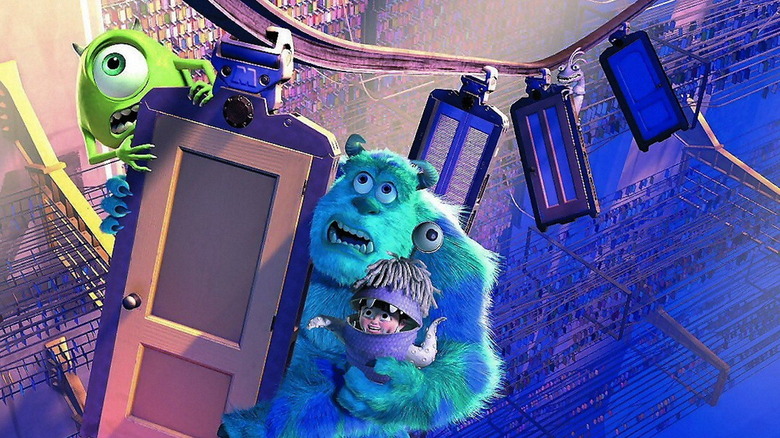 Two films with sequels in the works might see further integration into Disney's California theme parks later this decade. A new blog posted on MiceChat says Disney is considering revamping a huge section of Hollywood Land at Disney California Adventure and theming it around Monsters Inc., which has its prequel Monsters University out this year. The biggest change would involve removing Muppet Vision 3D and replacing it with a roller coaster thrill ride inspired by the door chase at the end of Monsters Inc.
The second rumored upgrade would happen across the courtyard at the flagship park, Disneyland. The current idea is to take Tomorrowland and give it an update, that would be centered on a light cycle ride inspired by Tron, Tron Legacy and the possible Tron 3. Read more below.
Here are the quotes from MiceChat, which is a very reliable source for Disney info. I urge you to read the whole thing, which is filled with fantastic tidbits, including the thinking behind each potential upgrade. (For Monsters – it's to have another big ticket ride to keep Cars Land visitors in the park and for Tron – it's to upgrade Tomorrowland, which fans reportedly don't like.)
On Monsters Inc:
Taking a concept originally cooked up a few years ago for Disney Hollywood Studios in Florida, there's now a very serious proposal to tear out the MuppetVision and Stage 17 buildings in the back of DCA's HollywoodLand area and build a Monsters Inc. mini-land there. An all new roller coaster thrill ride would be installed in that corner, themed to the cavernous Door Hangar scene in the Monsters Inc. movie. The popular Monsters Inc. dark ride nearby would remain, although the façade of that building would get a dramatic upgrade as that entire area would be transformed into a fully realized Monstropolis environment. The open space in front of these two Monster Inc. rides, the family dark ride and the thrill ride Door Coaster, would remain to be used as the location for DCA's popular evening dance parties.
On Tron:
Borrowing a new ride system and theme to be used in Shanghai's Tomorrowland, the second project in the pipeline for Anaheim is a Tron themed speeder bike ride using much of the old PeopleMover route. This is an idea that has been thrown around in the past, but in recent months it's gained serious steam and is quickly nearing a green light from Burbank.
If this does happen, the blog states Monsters could be ready for 2016, the 60th anniversary of Disneyland and that the Tron upgrade wouldn't start until then. It's a long way off, but still fun to think about!