Luke Evans Takes Lead In 'Dracula Year Zero'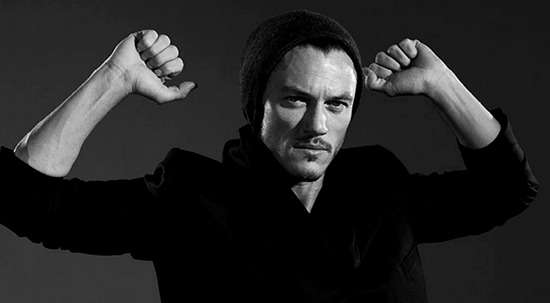 Dracula Year Zero is a project that has languished in "on again, off again" status at Universal for some time. Once set to go with Alex Proyas directing and Sam Worthington starring, the film was off for a while. Early in 2012, Universal set the film to more active status again, with commercial director Gary Shore set to make his feature debut at the helm.
Now the film has reportedly been green lit, and Luke Evans has been set to star. [Update: Universal has clarified that, at this point, the film is simply called Dracula.]
THR reports that the Matt Sazama and Burk Sharpless script is going forward with shooting set to start "later this year" under Shore. Dracula Year Zero, as the title implies, is an origin story for the famous vampire. It features "a young prince who, when the lives of his wife and child are put in danger by a bloodthirsty sultan, risks his soul to save them, and in the process becomes the first vampire."
Sadly, this isn't necessarily part of Universal making a concerted effort to revamp significant entries in its monster line. Aside from Dracula, there's the new Mummy film that is moving forward, but those two projects are the most concrete at this point. There has been talk of a Bride of Frankenstein remake, but not in some time. And the new version of Frankenstein being prepped right now is at Fox, rather than Universal. Not that it necessarily matters what studio makes new films with the old Universal Monsters — not like there would be any guarantee of a particular continuity of tone or quality at this point.
Evans has been stuck in some middling to crappy fare (Clash of the Titans, The Three Musketeers, The Raven, Immortals) but has some potentially better stuff coming up, with Fast & Furious 6 and the second and third Hobbit movies hitting over the next eighteen months.