Watch Sam Raimi's 'Within The Woods', The Precursor To 'The Evil Dead'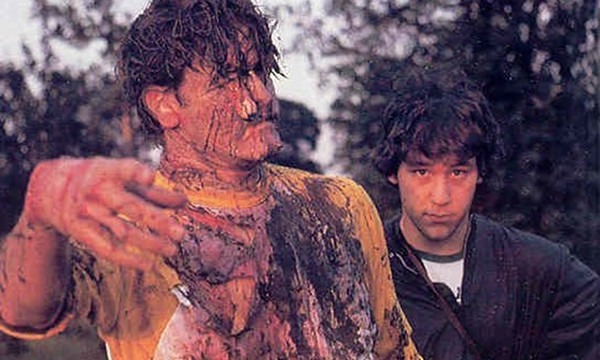 This weekend saw the release of Fede Alvarez's The Evil Dead, an even grislier remake of Sam Raimi's 1981 horror flick. But did you know that the so-called "original" was a remake of sorts as well?
Granted, Raimi's film wasn't a do-over of a beloved classic — rather, it was a feature-length retooling of a short "prototype" film he'd made himself a few years earlier under the title Within the Woods. Future Evil Dead stars Bruce Campbell and Ellen Sandweiss play the main characters, who are disturbed by demonic forces during a weekend in a remote cabin. Sound familiar? Watch the whole thing after the jump.
If you can deal with that, though, Within the Woods is a fun look at Raimi's early roots. And at 30 minutes, it won't take up too much of your time. The links to his debut feature The Evil Dead are obvious, but it's a very a far cry from Raimi's latest theatrical release, the glossy Oz The Great and Powerful. Though, come to think of it, Campbell and Sandweiss appear in that film, too.
Shot on Super 8mm, Raimi enlisted the help of his friends and family to make Within the Woods in 1978 as a proof-of-concept to raise money for bigger projects. The entire picture reportedly cost less than $2,000, which makes the $350,000 (per Wikipedia) for The Evil Dead look positively extravagant in comparison. Obviously the gambit paid off, as the short eventually launched an iconic horror trilogy and long, successful careers for Raimi and Campbell.