Here's The Rumored 'Fast And Furious 7' Director Short List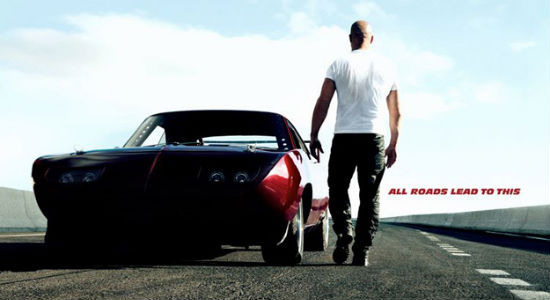 Though Fast and Furious fans are excited to be getting a new film soon, many took a moment of silence this week for Justin Lin's departure from the series. The director of the third, fourth, fifth and now sixth installments recently revealed that he wouldn't return for Fast and Furious 7. Universal wants to rush it out next year, and he didn't feel the schedule was creatively workable. This is the guy who took a franchise about racing cars a quarter mile at a time and turned it into a bona fide blockbuster action franchise. His touch will be missed.
That leaves Fast and Furious 7 in need of a director and Latino-Review is reporting three men are currently on the short list. They are Jeff Wadlow (Kick-Ass 2), Brad Furman (The Lincoln Lawyer) and Harald Zwart (The Karate Kid).
According to Latino-Review, those are the three guys currently in the running for the gig, which will be scripted by Chris Morgan. Let's break down each one.
Though Wadlow had directed two smaller films, he was on very few radars until he got the job directing Kick-Ass 2. That film isn't out yet and reaction to the trailer has been decidedly mixed, but, I'm holding off judgement. It's gonna be hard to know what Wadlow can do before seeing the full film, which he also adapted. Kick-Ass 2 is a Universal film, just like Fast and Furious 7, so if he's in consideration for their largest action franchise, that at least bodes well for Kick-Ass.
Furman is another guy who was lingering around and then made a big splash. His coming out party was 2011's The Lincoln Lawyer, a surprisingly taut and entertaining film. It's not very heavy on action, but it did lead Furman do direct the upcoming Runner, Runner starring Ben Affleck and Justin Timberlake, which will be more action-oriented. He's obviously stepping us his game.
While the original Karate Kid is light years ahead of the new one, Zwart actually did a solid job with it. It was his first hit after helming such gems as One Night at McCools and The Pink Panther 2 and it lead him to this Summer's major question mark, The Mortal Instruments: City of Bones. That film could be another Twilight (in that's it's awful, teen drivel) or another Hunger Games (in that it's better teen drivel). Which one is yet to be seen. But it's certainly the biggest film any of these three directors have made.
All these directors are undoubtedly on the rise. However each is a huge question mark and none are particularly exciting choices. They all have action experience under their belt, but we can't judge it as each director's action film has yet to be released. None of those films are close to the scope that's going to be needed for Fast and Furious 7 though so, to me, it's a toss up. Any of them could potentially make a good film. We'll likely find out the studio's decision this week as pre-production the seventh film has to start very soon for a 2014 release.
Who do you think should direct Fast and Furious 7?