2013 Hero Complex Film Festival Features Guillermo Del Toro, John Carpenter, Roland Emmerich And More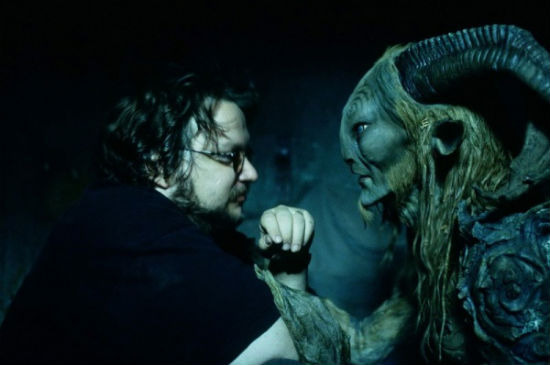 Los Angeles film fans, April and May is a great time to live in the City of Angels. One of the many reasons is the return of the Hero Complex Film Festival, which takes place from May 10-12 at the Chinese Theater in Hollywood. In previous years, stars such as Malcolm McDowell, Warren Beatty, Christopher Nolan and Ridley Scott have been part of the festival. The 2013 lineup has just been announced, and it includes the following:
John Carpenter screens and discusses They Live and Halloween.
Frank Darabont presents The Mist.
Pan's Labyrinth and The Devil's Backbone with Guillermo del Toro.
Roland Emmerich screens Independence Day.
Chris Carter presents an X-Files marathon.
Here's the official press release, including info on acquiring tickets. And if you can't go, don't fret. We'll be on the scene for many of the events to report in on any news or excitement that comes out of the event.
April 8, 2013 – Los Angeles Times' Hero Complex Film Festival will delve into its darker side in its fourth year with a frighteningly stellar line-up of fan favorites. The screenings and live Q&As with their creators will be hosted by The Times' Hero Complex editor Gina McIntyre May 10-12 at Hollywood's TCL Chinese Theatres and will include:
Fri. May 10:
Iconic filmmaker John Carpenter will talk about his storied career between showings of They Live and Halloween.
Sat. May 11:
The Mist and a lively discussion with Frank Darabont on adapting Stephen King and exploring the human side of horror.
A double feature of Pan's Labyrinth and The Devil's Backbone between which director Guillermo del Toro will talk about the making of the films and what inspires him.
Sun. May 12:
The alien-invasion classic Independence Day and a conversation with director Roland Emmerich, who will also chat about his upcoming White House Down.
An X-Files extravaganza with creator Chris Carter talking about the production of his cultural touchstone, which celebrates its 20th anniversary this year. In a new twist, three uncut episodes of the fabled TV show will be featured: the original "Pilot," "Clyde Bruckman's Final Repose" and "Jose Chung's From Outer Space."
"We are gratified that the Hero Complex audience has grown by more than half a million unique readers from across the country this year alone," said Jeff Dellinger, Hero Complex general manager. "This year's line-up reflects the broader geek culture that Gina McIntyre and her team of contributors cover and will deliver a weekend of intense entertainment for both our newest family members and longstanding devotees."
Tickets are available now for $20 and Los Angeles Times members receive a 50% discount. A limited number of special Festival Passes are also available for $50.