'Dead Man's Burden' Trailer: Family Don't Turn Against Each Other Without Reason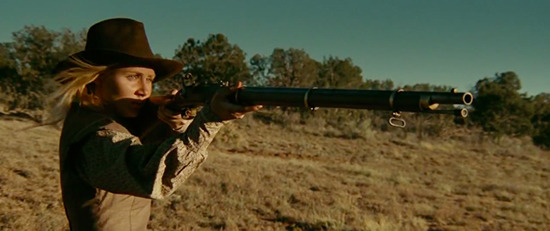 For every regular movie watcher, there's a genre or two that gets, if not a free pass, at least an automatic look. Heist movies and westerns fill that column for me. So I'm predisposed to be interested in Dead Man's Burden, which documentarian Jared Moshé (Corman's World: Exploits of a Hollywood Rebel) directed as his dramatic feature debut. That the film boasts genre-appropriate 35mm cinematography and a good cast (Barlow Jacobs, David Call of Nobody Walks, and Clare Bowen of Nashville) doesn't hurt.
This trailer sets up a simple but classic premise: family strife, exacerbated by the return of a long-absent brother. Yet as detailed as the beginning of the trailer is, I'm not at all sure where this one goes. There's a strong current of familiar genre imagery here, including quite a heavy dose of The Searchers, but that seems to inform the look and staging, rather than how it all plays out. Check out the trailer below. 
Dead Man's Burden has a limited opening set for May 3rd. Apple has the HD trailer.
The year is 1870, and a fragmented America still strains to pick up the pieces from a savage Civil War. Martha (Clare Bowen) and her husband Heck (David Call) are living on a homestead on the rural New Mexico frontier, struggling to make ends meet. When a mining company expresses interest in buying their land, Martha and Heck see their ticket to a better life. Their plans are complicated when Martha's oldest brother Wade (Barlow Jacobs)—believed lost in the war—returns to the family homestead. A defector to the Union Army, Wade discovers Martha is hiding secrets of her own. The siblings are torn between a desire to reconcile with the only family they have left, and their clashing convictions.