Joss Whedon's 'S.H.I.E.L.D.' Adds 'Angel' Alum J. August Richards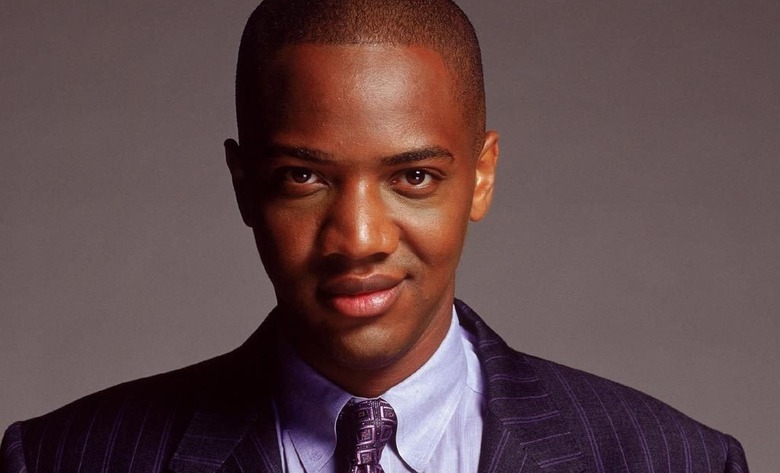 Joss Whedon's habit of calling back former Whedonverse alums is well established. But with the exception of Clark Gregg, who'll reprise his role from the movies as Agent Phil Coulson, the cast of S.H.I.E.L.D. has so far been populated with all-new faces. (Well, new to Whedon.) That changed today, as former Angel star J. August Richards joined the ABC superhero series in a mysterious role. Hit the jump to keep reading.
Aside from Gregg, Richards joins Ming-Na, who plays soulful soldier Melinda May; Chloe Bennet, who was cast as superhero fanatic Skye; Brett Dalton, who portrays rising S.H.I.E.L.D. star Grant; Elizabeth Henstridge, who plays science whiz Gemma Simmons; and Iain De Caestecker, who's set for tech guru Leo Fitz. In addition, Cobie Smulders has been rumored for an appearance as her Avengers character Maria Hill.
Richards' decades-long career includes starring turns in the Law & Order spinoff Conviction and the TNT legal drama Raising the Bar, but he's best known to loyal Whedonites as vampire hunter Charles Gunn from Angel. The character was introduced in the first season episode "War Zone," and remained on the series for the entirety of its run.
Whedon directed and co-wrote (with Jed Whedon and Maurissa Tancharoen) the S.H.I.E.L.D. pilot earlier this year. The action drama has not been officially picked up to series by ABC, but seeing as it's a highly anticipated show linked to one of the biggest blockbusters of all time, I'd say it stands a decent chance of hitting screens in the nearish future. ABC entertainment president Paul Lee seemed to agree, when he told press earlier this year that he was "hopeful" the pilot would get a series order and become "a big franchise for us."