Character Passports Introduce The Inhabitants Of Bong Joon-Ho's 'Snowpiercer'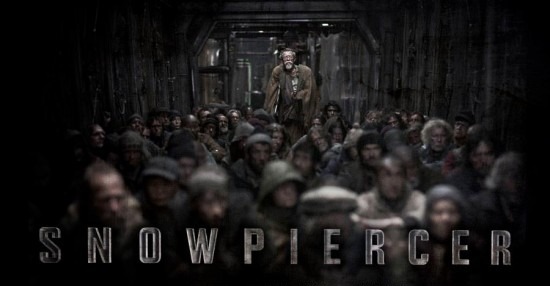 Snowpiercer is Korean director Bong Joon-ho's first English-language outing, but he's managed to assemble a cast even the most experienced Hollywood directors would kill for, including Tilda Swinton, Octavia Spencer, John Hurt, Ed Harris, Chris Evans, and Song Kangho.
We've seen little of those stars so far, aside from a poster here and a still image there, but today we have much better looks at all of them thanks to a series of character "passports." Hit the jump to check them out.
The main details are in both English and Korean, but since the one-line character descriptions are just in Korean I've provided some rough translations below. Be warned that these aren't perfect interpretations; if anyone can provide more accurate ones, please do so. Since the Snowpiercer is apparently separated by class, I'll split my translations the same way.
Tail Section:
Curtis (Chris Evans): A young revolutionary leading the movement from the tail section.
Edgar (Jamie Bell): Curtis' number 2 and right had man, a rebellious teenager.
Andrew (Ewen Bremner): A powerless father determined to protect his son.
Tanya (Octavia Spencer): A mother who runs into the front section to find her taken son.
Gilliam (John Hurt): The leader of the tail section, under great pressure.
Prison Section:
Namgoong Minsu (Song Kangho): A drug addict and lockpick.
Yona (Ko Asung): Namgoong's daughter, a 17-year-old girl who can see sound.
Engine Section:
Wilford (Ed Harris): The train's creator and ultimate caretaker.
Front Section:
Mason (Tilda Swinton): Wilford's loyal next-in-command and the train's second most powerful person.
Exactly how all of these characters collide remains to be seen, but it's nice to finally have a better grasp of who's who in the film. Snowpiercer has yet to set a release date, but is expected to hit U.S. theaters sometime this year.
Snowpiercer is set in a future where, after a failed experiment to stop global warming, an Ice Age kills off all life on the planet except for the inhabitants of the Snowpiercer, a train that travels around the globe and is powered by a sacred perpetual-motion engine. A class system evolves on the train but a revolution brews.