Kellan Lutz To Star In 'Hercules 3D'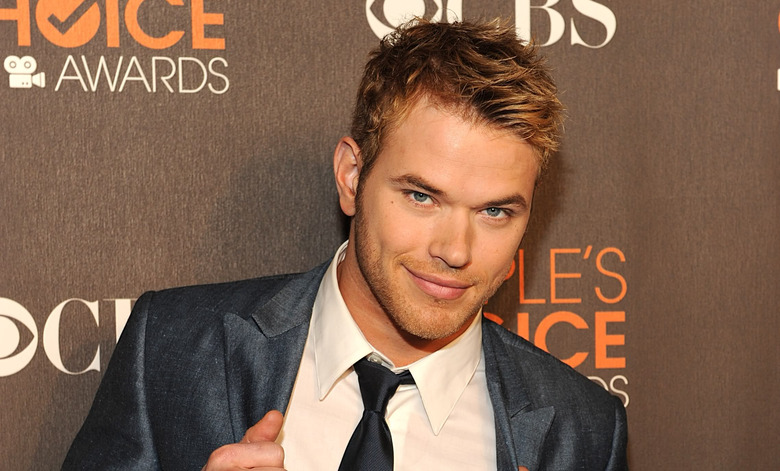 While Brett Ratner's Hercules for MGM/Paramount has been busy nailing down supporting actors over the past couple of months, Millennium's competing Hercules 3D is just getting started on casting. And first up is the legendary warrior himself. Twilight actor Kellan Lutz has just signed on to take the lead in the film, which is being directed by Renny Harlin. Hit the jump for more info.
Lutz is best known for playing Emmett Cullen in all five installments of The Twilight Saga, and has appeared in a number of TV series including HBO's The Comeback and Generation Kill and The CW's 90210. He already has some big-screen experience with the gods, having portrayed Poseidon in Tarsem Singh's Immortals.
While I've nothing against Lutz, he has nothing on Ratner's Hercules, Dwayne Johnson, when it comes to star power. But Harlin still believes Lutz has what it takes to play the iconic hero. "It takes more than a good physique to portray the most legendary, mythological personality in history — and Kellan has exactly that, personality," he said. "He's not afraid to explore the strengths and vulnerabilities of the character, and he impressed me with his passion and heart."
The $70 million picture is on track to shoot this May in Bulgaria, for a targeted March 2014 release. That puts it a few months ahead of Ratner's Hercules, which is set for July 24, 2015. The approach is similar to the one the studio took for this year's Olympus is Fallen, which opened three months before Sony's White House Down.