Jason Clarke And Omar Sy Enter Stephen Gaghan's 'Candy Store'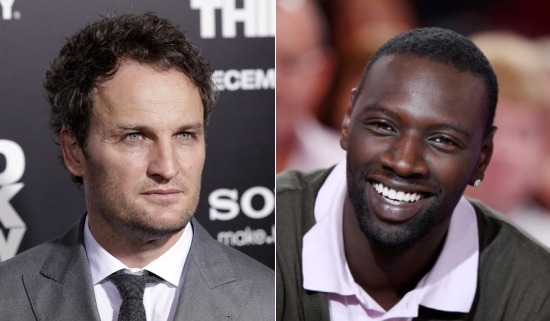 Stephen Gaghan's Candy Store has been linked to several established A-listers in the past year, including Brad Pitt and Denzel Washington. But the first stars to close their deals for the movie are a pair of fast-rising stars.Jason Clarke and Omar Sy have just boarded the ensemble thriller, which follows several different plot threads through the criminal underbelly of Brighton Beach, Brooklyn. Gaghan and Shannon Burke co-wrote the script. Hit the jump to keep reading.
A former covert operative (Clarke) discovers the organization he was dedicated to fighting is now operating in his new backyard. When he teams up with a disgraced local cop, their investigation leads them to a king pimp (Sy), a Cold War consigliere and a beautiful woman wrapped up in an elaborate threat against Manhattan.
Though the multi-faceted nature of the film should leave plenty of room for a strong supporting cast, Clarke and Sy seem to have landed the two leads. In addition to Pitt and Washington, Jamie Foxx, Christian Bale, Ben Affleck, Matt Damon, Bradley Cooper, and Christoph Waltz have all been connected to or eyed for the film in the past year.
Clarke started out in Australian TV in the '90s, but recently saw his star get a huge boost after Zero Dark Thirty. He'll be seen this summer in Baz Luhrmann's The Great Gatsby and Roland Emmerich's White House Down, and recently booked a lead role in Matt Reeves' franchise sequel Dawn of the Planet of the Apes.
Similarly, Sy has been working in his native France for over a decade but it wasn't until 2011's The Intouchables that he gained international acclaim. His upcoming appearances include Michel Gondry's Mood Indigo and Bryan Singer's superhero adventure X-Men: Days of Future Past.