Brad Pitt Takes Center Stage On New 'World War Z' Poster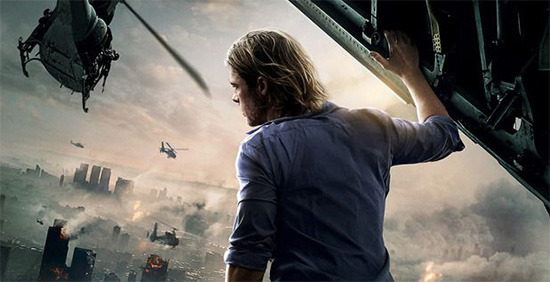 The last poster for World War Z showed an organic tower of zombies swarming towards a helicopter. For this new one-sheet, Brad Pitt takes the center as he rides in the back of a helicopter, but he's not really the focus. Despite Pitt occupying most of the poster's real estate, most people will probably spend more time checking out what he's surveying: total chaos on the ground below. The lesson from the two posters: helicopters might help people get a look at the grand scale of the film's zombie outbreak, but they won't save you in the end.
Check out the film's trailer if you haven't seen it, and get more info via our early footage viewing session.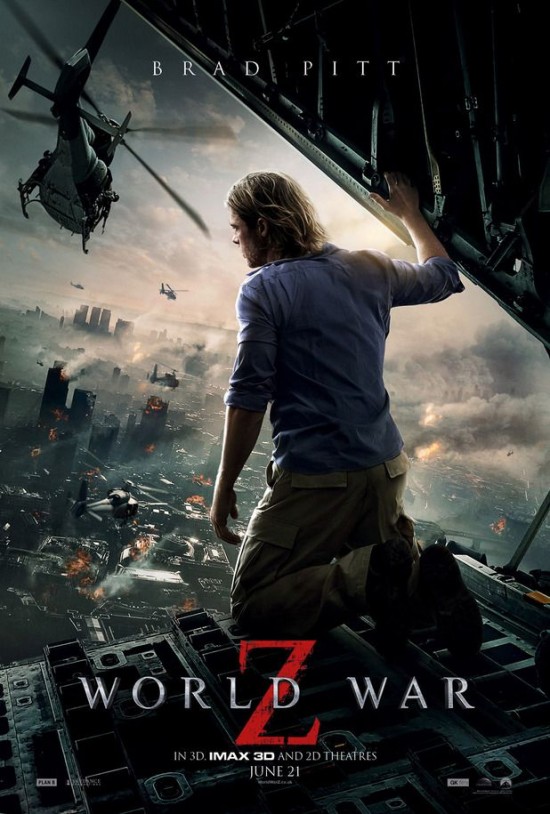 World War Z also features Mireille Enos, Daniella Kertesz , James Badge Dale and Matthew Fox. It opens June 21. [via Digital Spy]
Based on Max Brooks' best-selling novel "World War Z: An Oral History of the Zombie War," the story revolves around United Nations employee Gerry Lane (Pitt), who traverses the world in a race against time to stop a pandemic that is toppling armies and governments and threatening to decimate humanity itself.