Brad Pitt Joins David Ayer's Tank Combat Film 'Fury'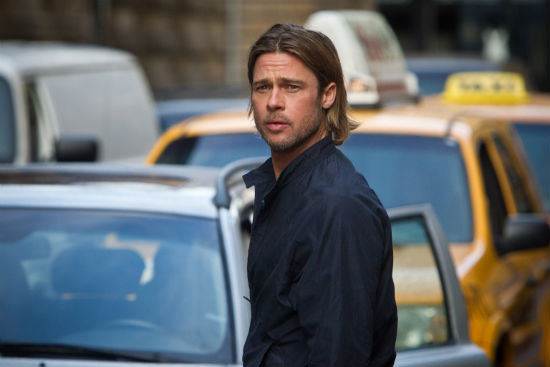 The last time Brad Pitt visited World War II, he was scalping Nazis. Now he's going to drive over them. Pitt, the star of Inglourious Basterds, has signed to headline Fury, the latest film from End of Watch director David Ayer. The film tells a fictional tale of a five-man tank crew who go into battle with the German army in 1945.
"I want to bring a fresh execution to the genre," Ayer said in February when QED Entertainment purchased his script. "What these men went through is worthy of a complex, honest, hard portrayal. This will have incredible, visceral action and complex, rich characters. I plan to bring tank combat to life in a way that lands with a modern audience."
Deadline broke the news of the casting. They point out its the second film in a row the director is doing with QED, the first being Ten starring Arnold Schwarzenegger. That bodes pretty well for how the company feels about the film, and about Ayer.
After gaining major success with scripts for The Fast and the Furious as well as Training Day, Ayer turned his attention to directing. He experienced his biggest success with last year's End of Watch, which grossed about $50 million internationally. That might not seem like a big hit, but the movie only cost $7 million and has developed a rabid following thanks to its brutal, funny, and original take on the work of the Los Angeles Police Department.
Fury sounds like the most complicated film he's tackled yet, thanks to the period setting and the logistics of shooting with tanks. Considering he wrote it himself, however, you can bet he's got a strong vision and Pitt's inclusion will help many more people see it.
Pitt has three movies set for release this year: World War Z, The Counselor and Twelve Years a Slave. Fury will reportedly shoot in September. While Pitt is committed to many other projects in various degrees, this could be next for the star.