Richard Linklater Goes For 'A Walk In The Woods' With Robert Redford And Nick Nolte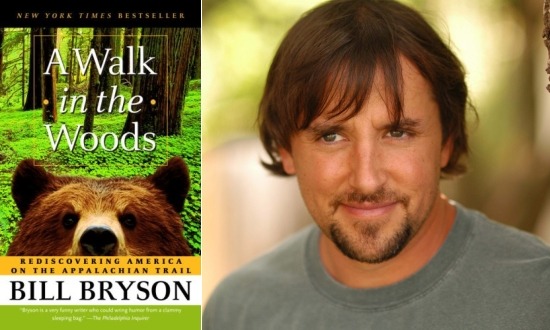 We may receive a commission on purchases made from links.
After trying for the better part of a decade, Robert Redford may finally be able to bring Bill Bryson's travel memoir A Walk in the Woods to the big screen. Richard Linklater has just signed on to direct the project, which boasts a recent draft from Pulitzer Prize-winning writer Richard Russo. Redford remains attached to produce and star as Bryson, opposite Nick Nolte as Bryson's friend Stephen Katz. Hit the jump to keep reading.
The comedic travelogue follows two lifelong friends, Bryson and Katz, who reunite in adulthood to try and walk the Appalachian trail. The pair don't entirely succeed, but the real appeal of their story comes from their wry observations and insightful conversation along the way. That makes A Walk in the Woods a pretty perfect fit for Linklater, whose Before Sunrise trilogy made cinematic gold of two people chatting through a meandering adventure.
Linklater is coming off of the latest installment of that series, Before Midnight, which hits theaters next month. He's also continuing to shoot Boyhood, his twelve-year project about a boy's relationship with his parents. If A Walk in the Woods shoots this year, we can likely look for it to open sometime in 2014.
Here's the synopsis for the book, via Amazon.
Back in America after twenty years in Britain, Bill Bryson decided to reacquaint himself with his native country by walking the 2,100-mile Appalachian Trail, which stretches from Georgia to Maine. The AT offers an astonishing landscape of silent forests and sparkling lakes–and to a writer with the comic genius of Bill Bryson, it also provides endless opportunities to witness the majestic silliness of his fellow human beings.
For a start there's the gloriously out-of-shape Stephen Katz, a buddy from Iowa along for the walk. Despite Katz's overwhelming desire to find cozy restaurants, he and Bryson eventually settle into their stride, and while on the trail they meet a bizarre assortment of hilarious characters. But A Walk in the Woods is more than just a laugh-out-loud hike. Bryson's acute eye is a wise witness to this beautiful but fragile trail, and as he tells its fascinating history, he makes a moving plea for the conservation of America's last great wilderness. An adventure, a comedy, and a celebration, A Walk in the Woods is destined to become a modern classic of travel literature.