TV Bits: 'The Killing,' 'True Blood,' 'Toy Hunter,' 'The League,' 'Conquistadors,' 'It's Always Sunny'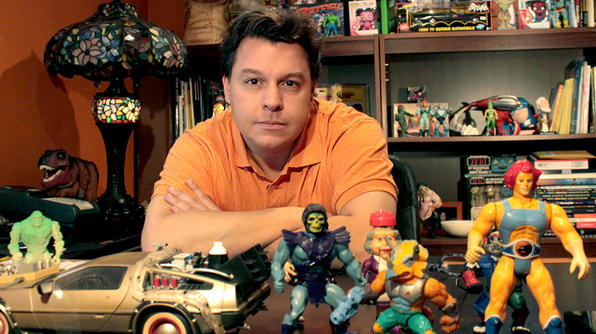 Yes, even more TV Bits today. Lots of FX info, including returning shows, return dates for The Killing and True Blood, here's what you'll find below:
FX will launch a few channel called FXX, featuring the new seasons of It's Always Sunny in Philadelphia, The League and Legit, all of which have been renewed.
One of my favorite shows, Toy Hunter, returns for season two on April 10.
TNT orders a new show called Nashville Confidential.
The Killing gets a third season trailer and premiere date.
True Blood returns to HBO in June without Alan Ball.
Read the full list of shows Bravo has returning and developing.
Conquistadors, about the fall of the Incan Empire, could appear on FX.
Last week, FX had a blockbuster week. New Charlie Kaufman show, new Fargo show and the announcement of a new channel. That channel is called FXX, it'll launch in September and be the place to see the brand new seasons of It's Always Sunny in Philadelphia, The League, Legit and Totally Biased with W. Kamau Bell. Each has been renewed. Read more here.
As a toy collector myself, I'm very excited that the Travel Channel's show, Toy Hunter, will be back on April 10. Jordan Hembrough will be back, travelling the country looking for high end, collectible toys. If you haven't seen it yet, I highly recommend it.
Entertainment Weekly wrote about a new show called Nashville Confidential, a reality show that will center "on some of Nashville's most compelling power couples," showing an "unprecedented glimpse behind the scenes of one of America's most unique, vibrant and competitive cities."
Here's the teaser for the third season of AMC's The Killing, which returns on June 2.
True Blood will return to HBO June 16. It's the start of a truncated, 10-episode sixth season, the first without show creator Alan Ball. This season is shorter because star Anna Paquin was pregnant during filming.Deadline has a massive post that includes all the shows Bravo is considering bringing to the air, which ones they're developing and which current hits they're bringing back. Lots and lots of ideas.
One more show brewing over at the new and improved FX: Conquistadors, based on the book Last Day Of The Incas by Kim MacQuarrie. The show follows the fall of the Incan empire. Read more at Deadline.