Tim Burton To Direct Christoph Waltz And Amy Adams In 'Big Eyes'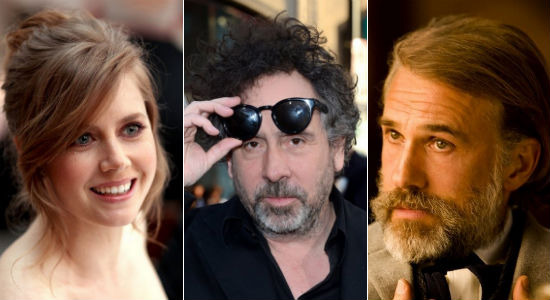 For the past several decades, the name Tim Burton all but guaranteed a film with an element of fantasy. It seems he wants a break. Though the director has several potential films on his plate, his next is likely to be a small, true story.
Once a producer on the film, Burton is now set to direct Big Eyes, the true story of legendary painter Margaret Keane and her husband Walter. Amy Adams and Christoph Waltz are attached to play the Keanes from a script by Ed Wood writers Scott Alexander and Larry Karaszewski. The Weinstein Company is likely to produce and distribute.Deadline broke the news of the deal and describe the project, which has been in development for years, as follows:
Margaret and Walter Keane's paintings of large eyed children became one of the first mass marketed art sensations in the 50s and 60s. Those prints sold in gas stations and every five and dime store across the country. While Walter was the marketing genius, he also took the bows for doing the brush work. He was a full fledged celebrity, a regular on the TV talk show circuit. His shy wife was the actual artist in the family.
The Deadline description actually goes into more detail, spoiling the end of the movie, so I'll just cut it off there.
Waltz and Adams together sounds like a powerful combination and the idea of seeing Burton make a small, character driven true story, is an intriguing one. Then again, there's no guarantee he hasn't come up with some way for Keane's paintings (which look like this) to come to life and run around or something. This is Tim Burton after all. What do you think about Burton helming this film, which he was once set to produce?