The Muppets' Jane Henson Has Died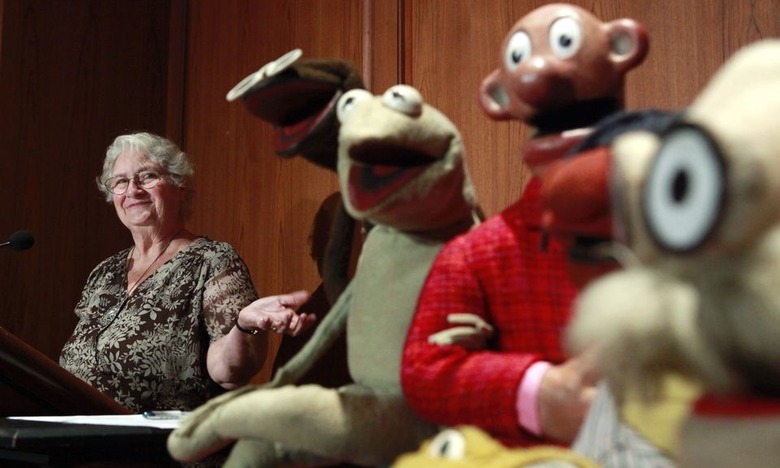 Jane Nebel Henson, former wife and creative partner of Muppets creator Jim Henson, has died, as announced by the Jim Henson Co. She was 78.
While a student at the University of Maryland, Henson teamed with her future husband to create the WRC-TV show Sam and Friends, which featured the first appearance of a Kermit prototype. In later years, she served on the board of the Jim Henson Foundation, and created the Jim Henson Legacy to promote her late husband's work following his death in 1990.
The couple married in 1959, and had five children together: Lisa, Cheryl, Brian, John, and Heather. The Hensons were legally separated in 1986, but she continued to collaborate with Jim as an active participant in the Jim Henson Co. Two years after his death, she founded the Jim Henson Legacy to promote and preserve his contributions.
Over the decades, Henson remained actively involved with the Muppet empire as a puppeteer and puppet designer. In addition to her artistic talent, Henson was known for her knack for recruiting talent. Henson was a board member of the Jim Henson Foundation, created in 1982 to advocate and develop the art of puppetry. She also co-founded the National Puppetry Conference at the Eugene O'Neill Theater. In 2001, she started the Jane Henson Foundation to continue her philanthropic work.
Henson passed away in her Greenwich, Connecticut home following a lengthy battle with cancer. All five of Henson's children survive her. Brian is chairman and Lisa CEO of the Jim Henson Co.