Robert Redford Plays "The Head Of S.H.I.E.L.D." In 'Captain America: The Winter Soldier'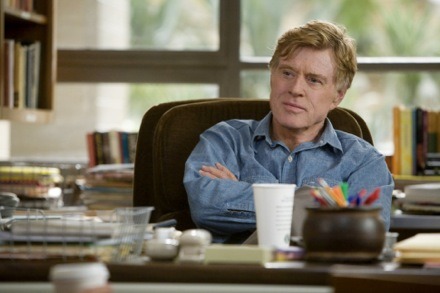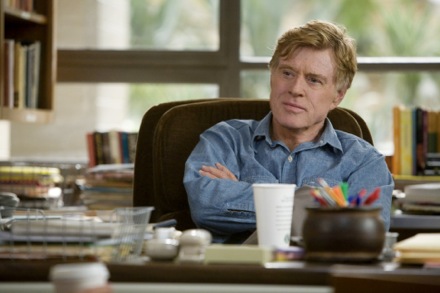 No one hires Robert Redford for a throwaway role. The announcement that the actor would play a part in Marvel Studios' upcoming Captain America: The Winter Soldier came as a surprise, and brought a mystery: what's his role? Most of the big parts are filled by the likes of Chris Evans, Sebastian Stan, Anthony Mackie, Emily VanCamp, Frank Grillo, Cobie Smulders, Toby Jones, Scarlett Johansson, and Samuel L. Jackson.
Turns out, Redford plays a role he describes as "the head of S.H.I.E.L.D."
Spinoff asked Redford about his role during an interview to promote The Company You Keep. The actor said "Well, the head of S.H.I.E.L.D. The head of S.H.I.E.L.D." He went on to explain,
The Captain America thing is just a very simple thing I wanted to do something different. I wanted to do something just to be different. Something bold, different. And that felt like a good thing to do. That was it, nothing more to it than that. Well, it's bold in terms of expectations, I guess.
So what does this mean? We know that the film takes place in the present day, with flashbacks to WWII. Redford could play a precursor to Nick Fury — the WWII version of the character. As a fan of the original comic incarnation of Fury, that would be great. Such a role would be established on the timeline before SHIELD was really a thing in the Marvel Cinematic Universe, but I don't imagine such a thing has to be a great impediment. Much more likely, however, is that Redford will play a modern-day character with power over Nick Fury, as the power structure there has been only tenuously established on film. That leaves him as a character who could appear in further Marvel films.
Regardless, it's interesting territory for the actor, who has seen great changes in Hollywood's priorities since he was part of the New Hollywood revolution thanks to Butch Cassidy and the Sundance Kid in '69. I never would have expected to see him in a Marvel film.
Anthony and Joe Russo are directing Captain America: The Winter Soldier, which opens in 3D on April 4, 2014.