'20,000 Leagues' Confirmed To Shoot In Australia If Disney Greenlights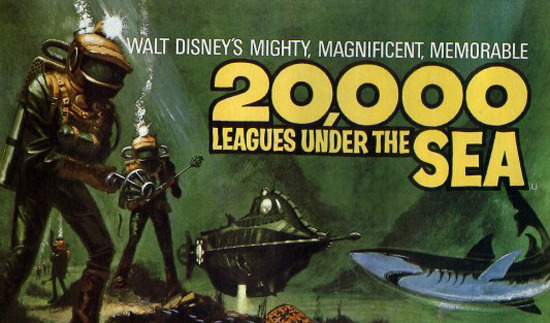 Briefly: David Fincher's 20,000 Leagues Under the Sea hasn't yet been given the green light by Disney, but if that ever happens, Australia is waiting with open arms to welcome the production. The country has offered Disney $22.5m to shoot the film there — that's a flat payment to bring the production down under. It's the biggest incentive ever offered by Australia, and even bigger than the offer originally reported as likely to be on the table.
Deadline reports that the green light remains elusive while Fincher and his crew put together a cast for the film. Reportedly, if a good cast comes together, the film will be able to move forward. Having that tax incentive from Australia can't hurt, and with this news getting out don't be surprised to hear casting for the film in the next week or so.